Angelle Lavergne Terry Selected for Business Report's Forty Under 40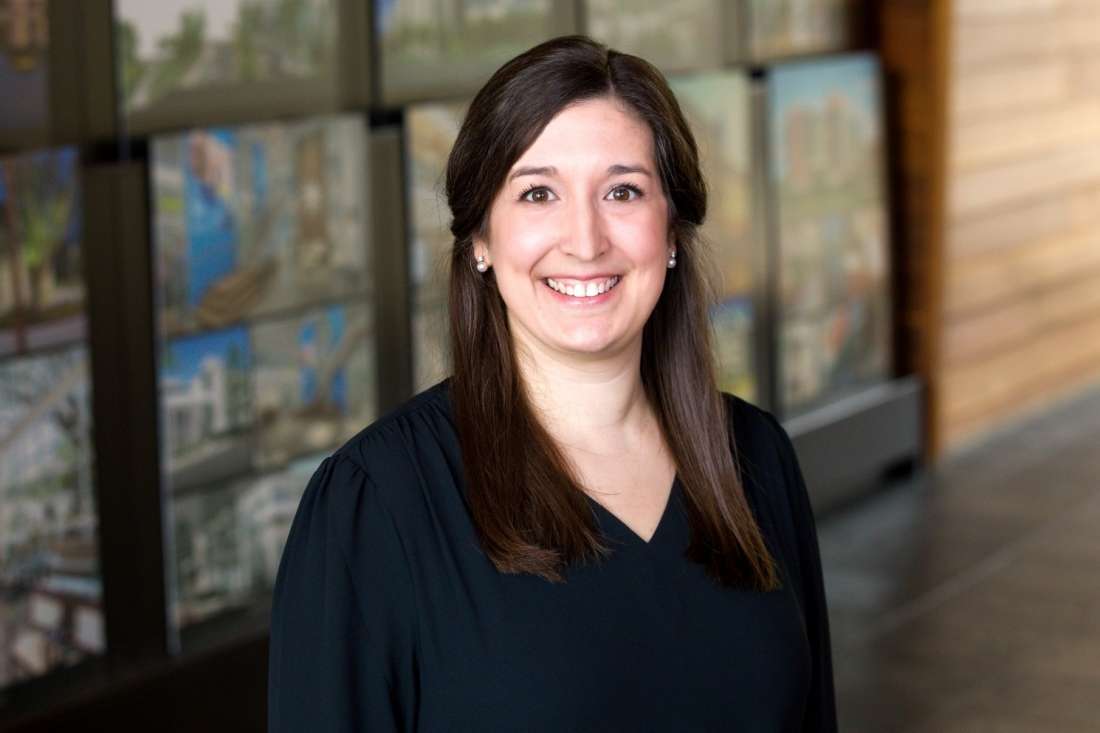 We are proud to announce that Angelle Lavergne Terry was selected as one of this year's 'Forty Under 40' by the Baton Rouge Business Report! Each year, 'Forty Under 40' celebrates the best and brightest young professionals in the Capital Region, and we think Angelle fits that description to a T. We may be a little biased, but we have had the privilege of seeing Angelle's commitment to her profession and community firsthand. We've seen Angelle work tirelessly alongside our healthcare clients to improve their infrastructure in Baton Rouge and throughout the state. As one of a select few Louisiana architects certified by the American College of Healthcare Architects, she was an integral part of the army of professionals working to help Louisiana weather the impact of COVID-19 on our healthcare system. Angelle will be honored with the rest of the 2021 Forty Under 40 class at a celebration on November 18th. WHLC would like to congratulate Angelle and the entire class for this recognition and commend them on their efforts in making the Capital Region a better place to call home.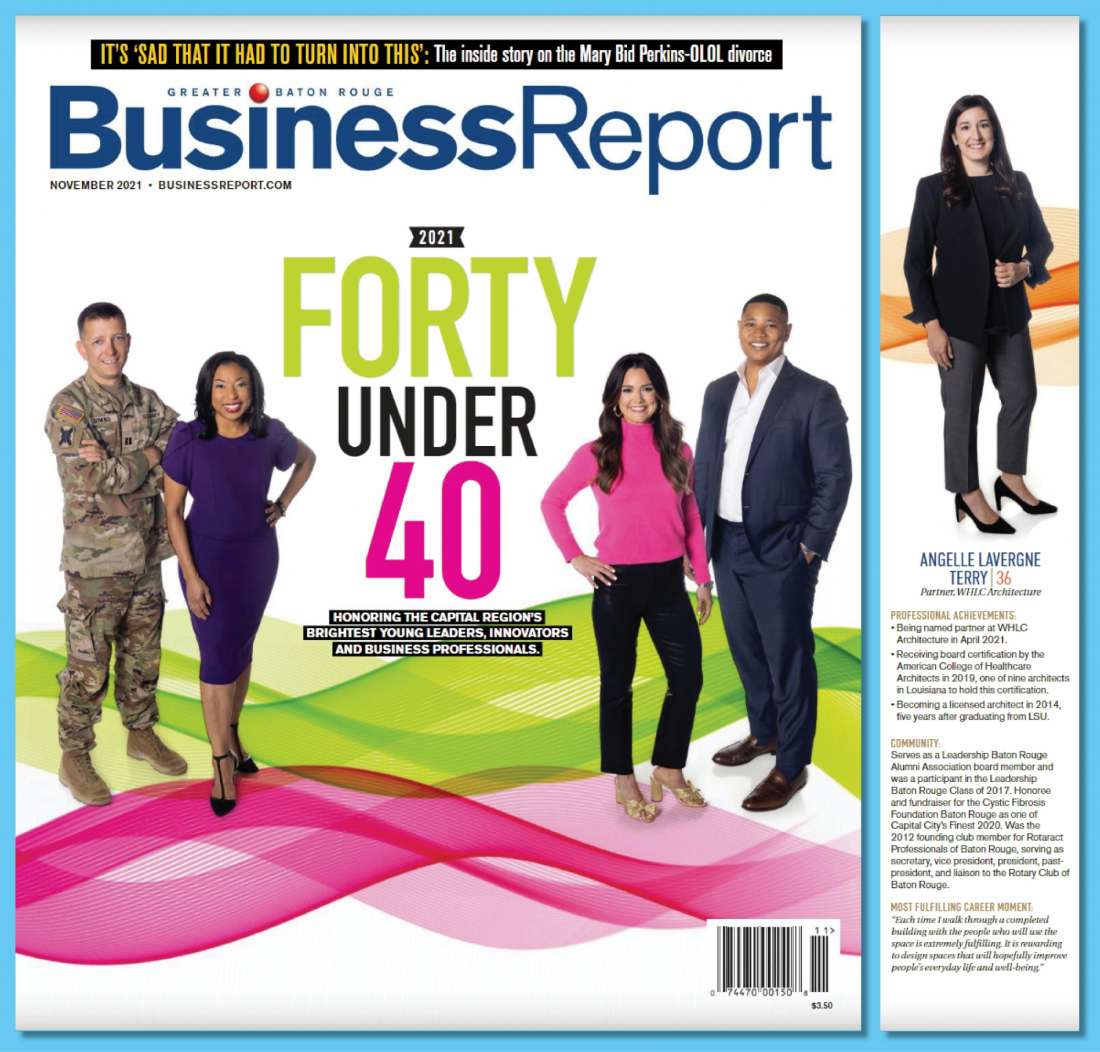 About Angelle Lavergne Terry
Angelle has a history of high achievement in both the workplace and throughout the Baton Rouge community, and we are excited to add the Business Report's 'Forty Under 40' to her growing list of credentials.

Angelle received her board certification by the American College of Healthcare Architects (ACHA) in 2019. ACHA enhances the practice of healthcare architecture by recognizing exceptional Healthcare Architects through certification, experience, and rigorous standards. It is the only specialty certification approved by the AIA National. At the time of certification, Angelle was one of only 9 architects and 3 women in Louisiana to hold this certification. As of 2021, there are only 452 practicing architects who hold this certification in total. According to Angelle, she pursued this certification because she shares ACHA's Vision of 'transforming healthcare through better built environments.'
In achieving this specialized certification, Angelle is continuing the WHLC legacy of providing healthcare design expertise to the gulf south region. She brings a high-level of innovation and broad knowledge of healthcare environments to all of our healthcare clients.

"Each time I walk through a completed building with the people who will use the space is extremely fulfilling. It is rewarding to design spaces that will hopefully improve people's everyday life and well-being."Angelle Lavergne Terry, Partner
In addition to her professional accomplishments, Angelle is a leader in her local community as well. Angelle is a Leadership Baton Rouge Alumni Association Board Member, and a Leadership Baton Rouge Class of 2017 participant. She is a Capital City's Finest 2020 honoree and fundraiser benefiting the Cystic Fibrosis Foundation of Baton Rouge. Angelle was very active with the Rotaract Professionals of Baton Rouge from 2012-2020. She was a founding club member, served as the President, and acted as the liaison to the Rotary Club of Baton Rouge. Angelle has also served on the AIA Baton Rouge board and various committees. We are proud of all that Angelle has accomplished already, and we can't wait to see what she does next!