Branding Through Interior Design
A collaboration with Business First Bank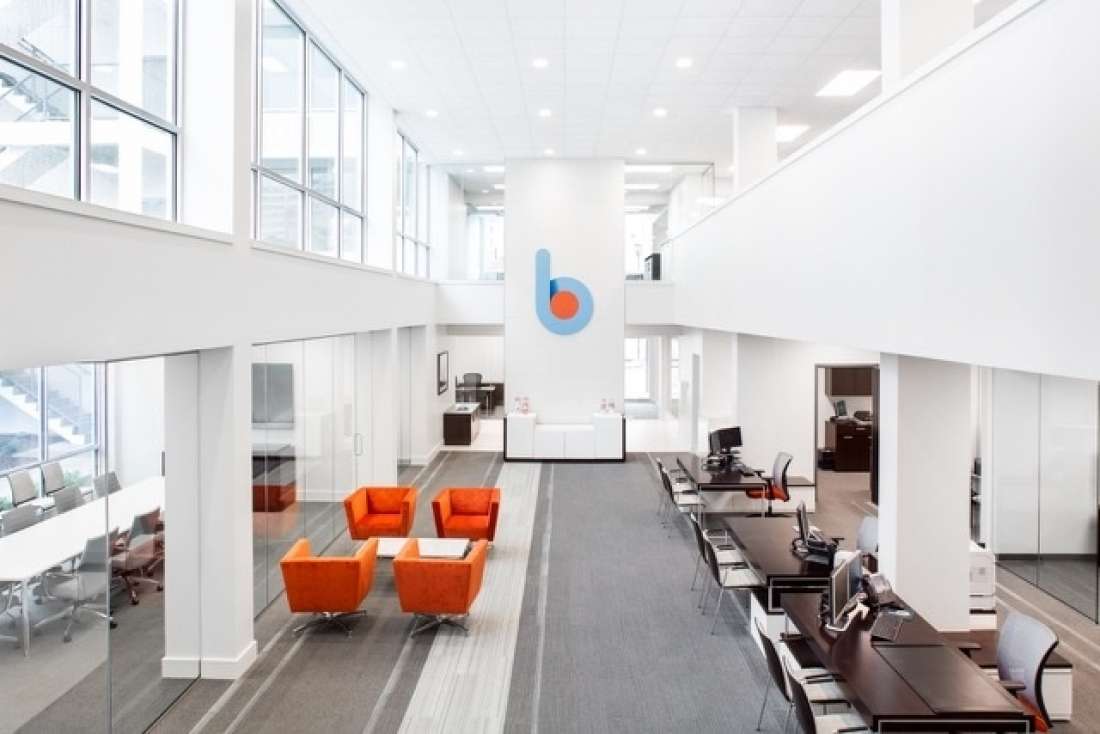 Defining a corporate brand can be challenging. Communicating that corporate brand across multiple locations and markets can be an even greater challenge. Over the past several years, Business First Bank has partnered with WHLC Architecture's Interior Design Studio to create branches and offices that consistently reinforce the company's distinct brand.
With branches across Louisiana, the company wanted to communicate a cohesive and consistent identity. The bank's mission is to be the financial institution of choice for enterprises, their owners, and employees. A total renovation of a downtown Baton Rouge building gave WHLC Architecture's Interior Design studio a blank slate to begin this process.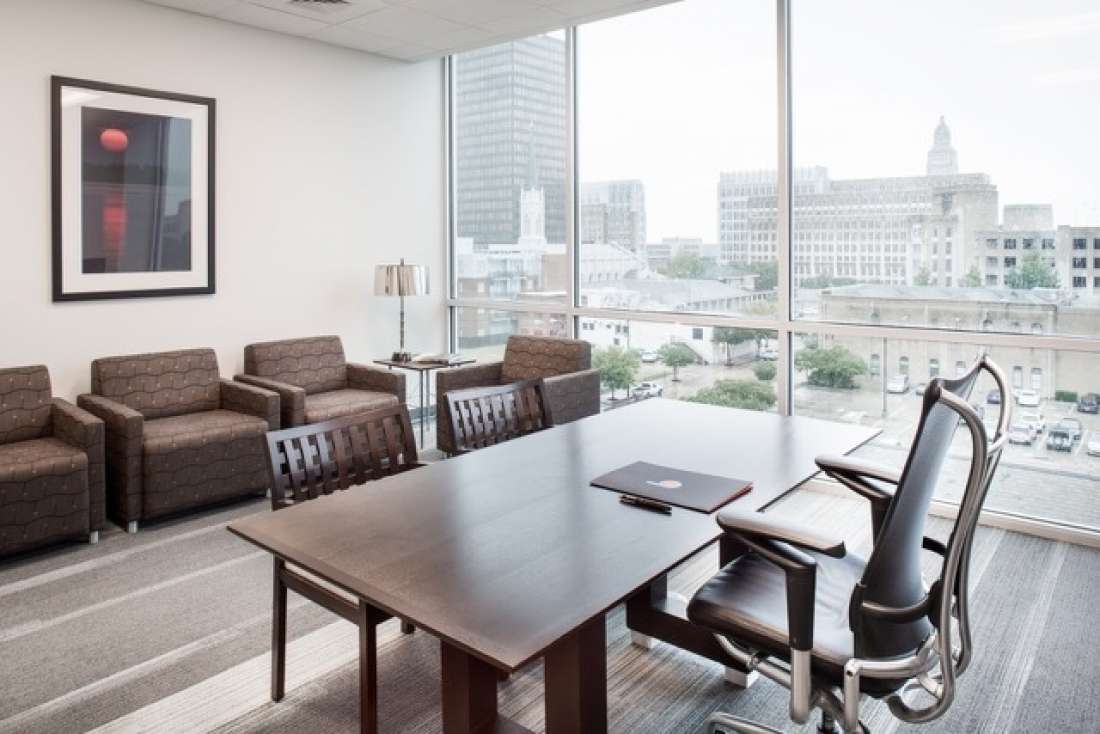 Contemporary finishes and furniture create a new progressive image and enhance the contemporary design of the building. The renovated building now features lobby area waiting chairs in the company's signature bright orange which stand out against bright white walls and floor to ceiling windows. Throughout the building, the desks are a minimalist design, the opposite of the large, heavy desks guests may relate to bank offices. A custom carpet with a base of slate gray, blue accents, and beige accents is utilized to tie the existing and new features of the building together.
New furnishings compliment existing furniture. Walnut was incorporated into the finishes and new furniture to tie in the bank's repurposed furniture. In the end, 99% of the existing furnishing were repurposed.
Artwork at each branch consists of local landscapes that are relevant to the branch location. This allows for a consistent approach that still reflects the uniqueness of each office.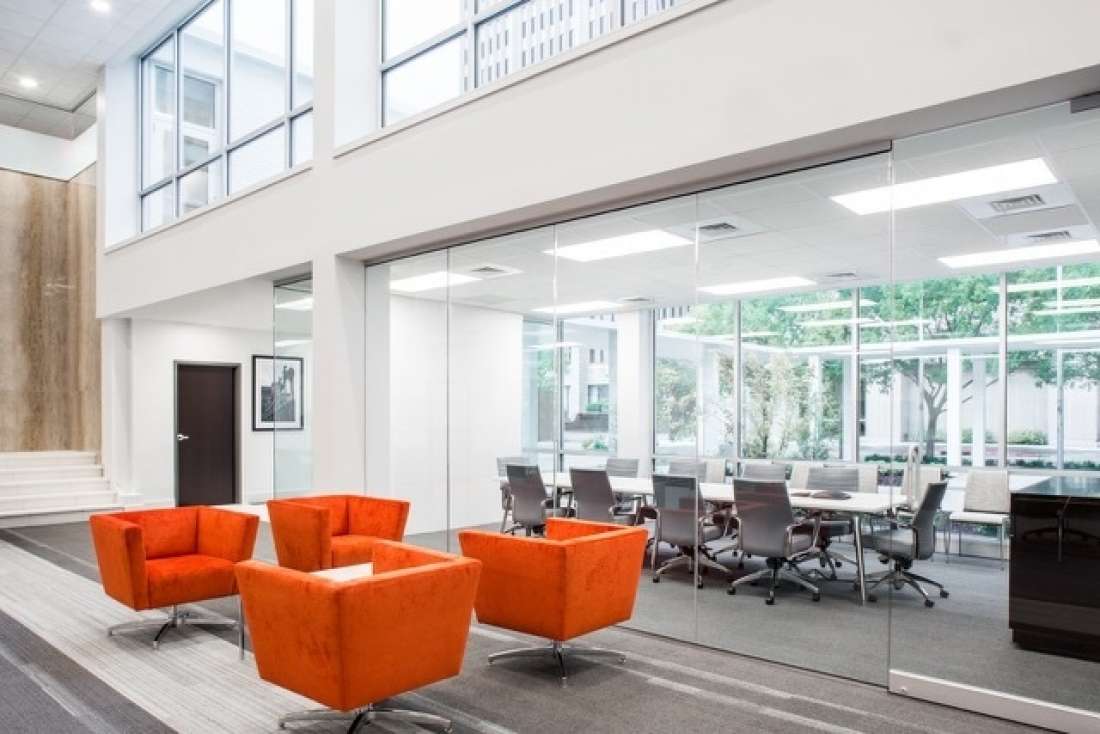 Since the creation of the original space in Baton Rouge, the firm has engaged WHLC to update the interiors in 4 different locations throughout the state of Louisiana. To create the cohesive look and feel of the spaces consistent materials are used throughout, such as paint, flooring, and millwork. Additionally, furnishings and fabrics in each location are similar. All of the selections conform to the same color palette, with a strong reliance on clean, white lines and the company's signature orange and blue.