Designing the "Library of the Future"
River Center Branch Library to be a multifaceted learning resource and urban amenity.
"There's no other site in downtown, or in Baton Rouge like it. It's the center showpiece of downtown that's been developed over years"Rex Cabaniss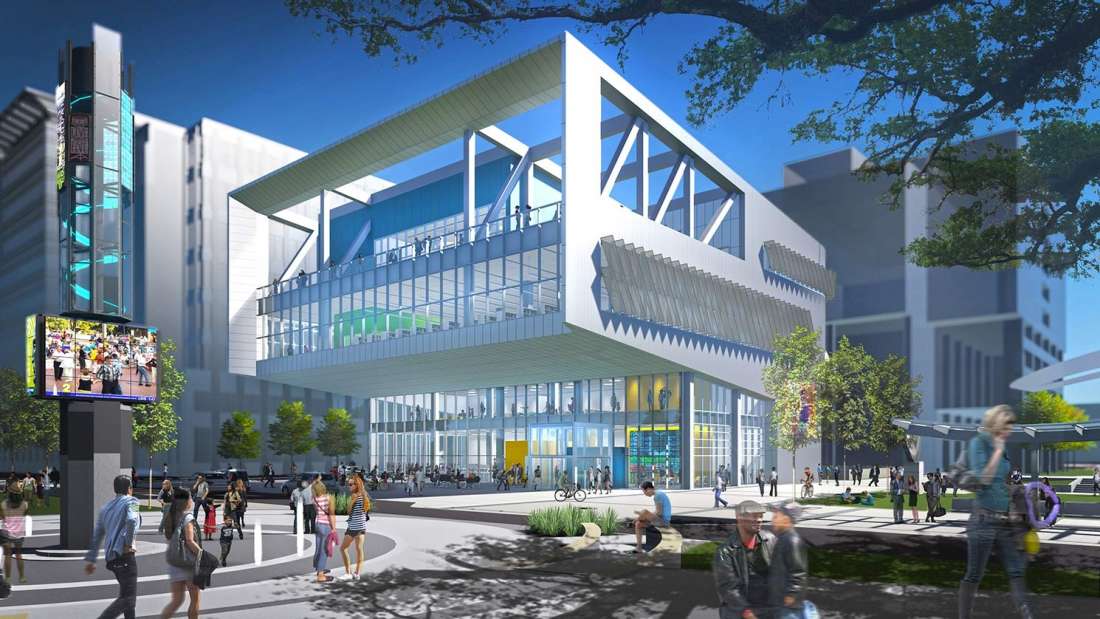 WHLC Principal Rex Cabaniss offers his insight to the design process, challenges and opportunites, presented by the River Center Branch Library project.
Goal behind the design of the dowtown River Center Branch Library
To serve the community of all ages with a dynamic, multifaceted learning resource.The library offers of range of creative learning spaces; from Computer Commons, to Maker Room, to Technology Labs, to Teen Programming, to a Recording Studio, and Green Screen for filming. You can both consume knowledge plus develop your own creative digital media and physical products.
Design of the building
The Library design responds directly to the functional program of learning spaces and the site context of Downtown Baton Rouge. As it developed, it closely retained its initial vision. Key design concepts changed very little as it was refined into a very inviting, efficient and flexible facility.
Challenge of building in the downtown landscape
This site offered many more opportunities than challenges. North Boulevard Town Square and Galvez Plaza are wonderful public spaces, and the library will further enrich these urban amenities. The library will strengthen the streetscape with large ground floor windows, provide a generous covered plaza with café service access, and upper terrace gathering spaces with panoramic views.
This project is a joint venture with Schwartz/Silver Architects