IMAGINE PLANK ROAD: Plan for Equitable Development
Facilitating community-wide creative input, Build Baton Rouge Envisions Transforming the Plank Road Corridor in North Baton Rouge
The North Baton Rouge area, once a vibrant sector for economic growth and cultural development, has over the decades become disinvested and in need of revitalization. Plank Road, which forms the spine of the area and was once a thriving commercial corridor, serves as an anchor in Build Baton Rouge's mission to bring together people and resources to promote equitable investment, innovative development, and thriving communities across all of Baton Rouge.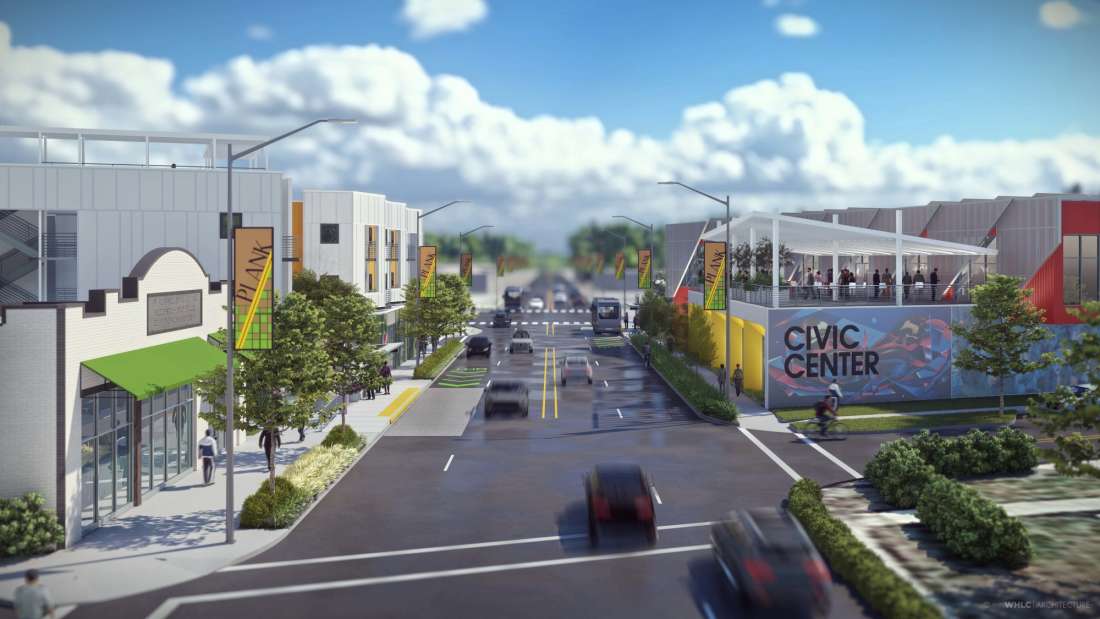 The interdisciplinary team of Asakura Robinson, WHLC Architecture, Emergent Method, Studio Zewde, and HTNB collaborated on the recently completed Imagine Plank Road master plan. Derived from a robust public outreach & neighborhood events campaign, guiding values of Social Equity, Community Culture, Neighborhood Health & Empowerment honor the area's rich history with a comprehensive revitalization strategy.
WHLC Architect Rex Cabaniss describes the planning process as one of prioritizing neighborhood engagement. "We had a very robust community outreach campaign, welcoming public input, holding several weekend community events with food & music, and inviting the community to come out and speak with us in a relaxed neighborly way, to bond with the actual residents who this plan was for."
'The planning vision celebrates both the rich cultural heritage and economic development potential of this unique neighborhood.' – Rex Cabaniss
Building on the upcoming Bus Rapid Transit Spine connecting North Baton Rouge to Downtown and LSU, IMAGINE PLANK ROAD outlines quality-of-place initiatives to integrate economic development, resilient infrastructure, affordable housing, market centers, healthy food access, walkable urban character and public open space. As adopted by the Planning Commission; coordinated implementation steps include historic building designations, both cultural and overlay districts, complete streets policies, public art programs, tax increment financing, land banks, community land trust, and public private partnerships.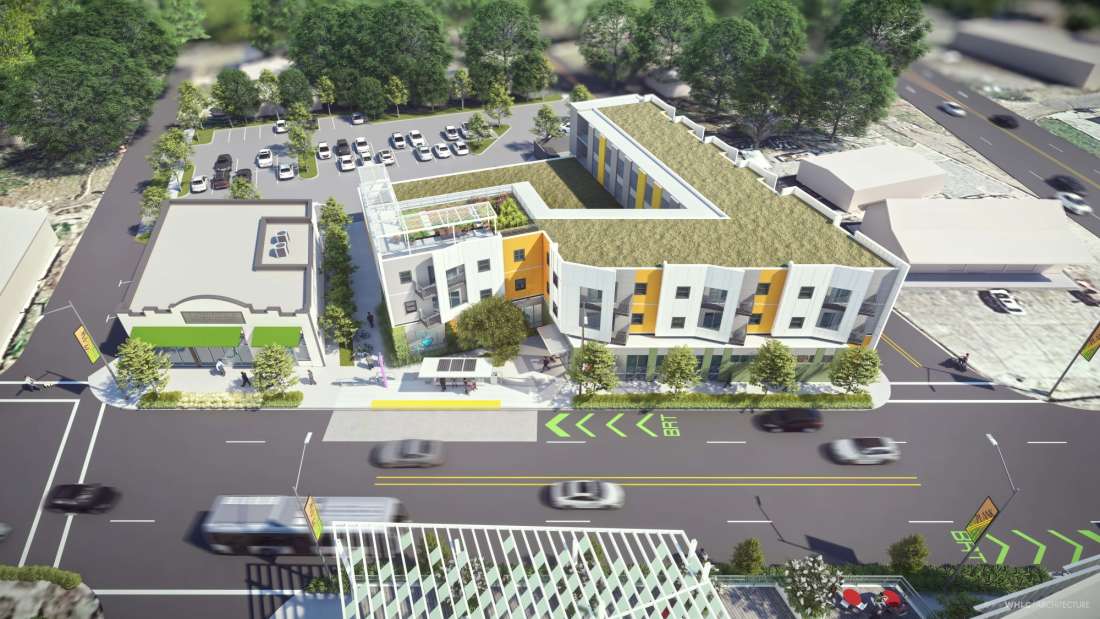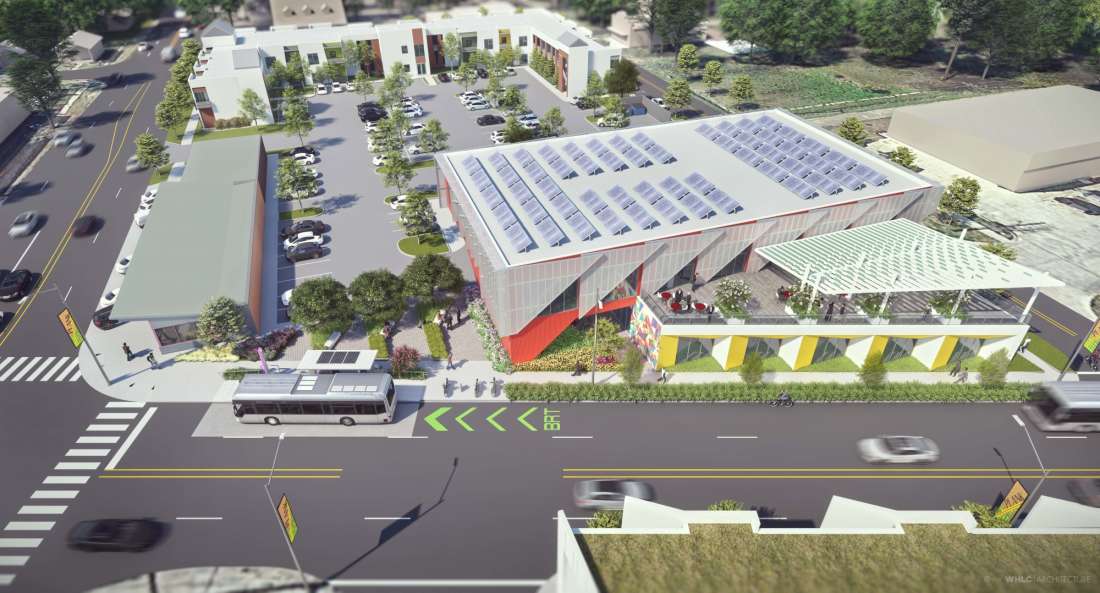 Place-Based Design Principles Include:
Community Image: Distinct neighborhood style enhanced with cultural identity + creative artworks
Urban Street Life: Inviting storefronts / comfortable sidewalks / gathering spaces / public amenities
Vibrant, Rich Mix: Lively range of architectural character / variety of visually stimulating environments
Spirit of Place: Hybrid mixed-use synergy / commerce + culture / colorful + cool / funky + fun
Vitality + Value: Bold + engaging, culturally-driven design expressions / affordable budget profiles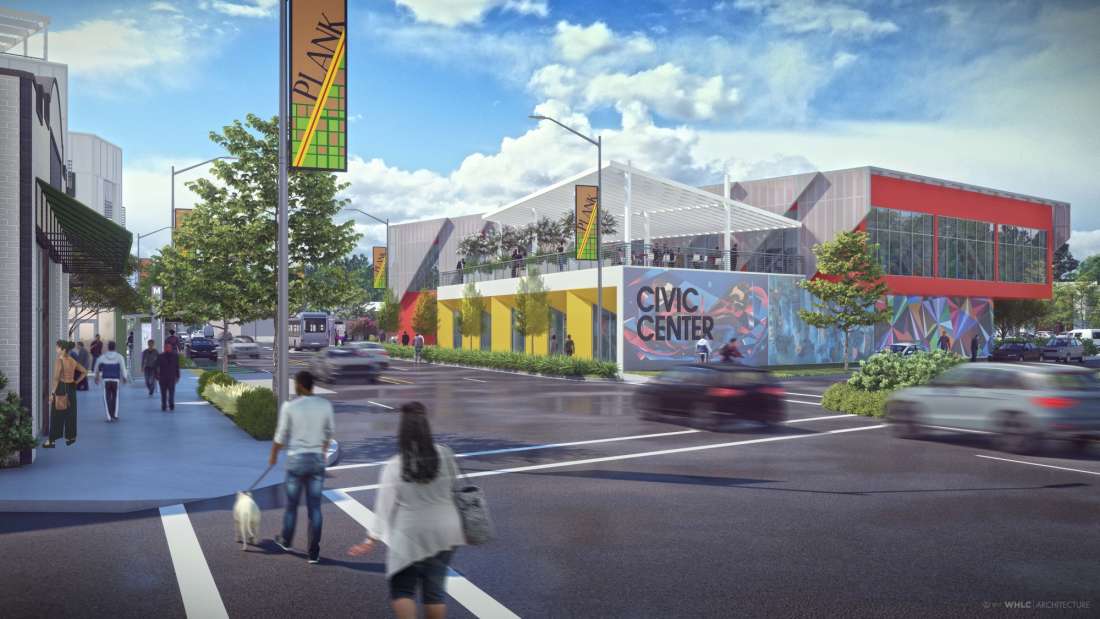 WHLC Architect Alex Avellone developed Transit Oriented Development plans for 2 key catalytic sites: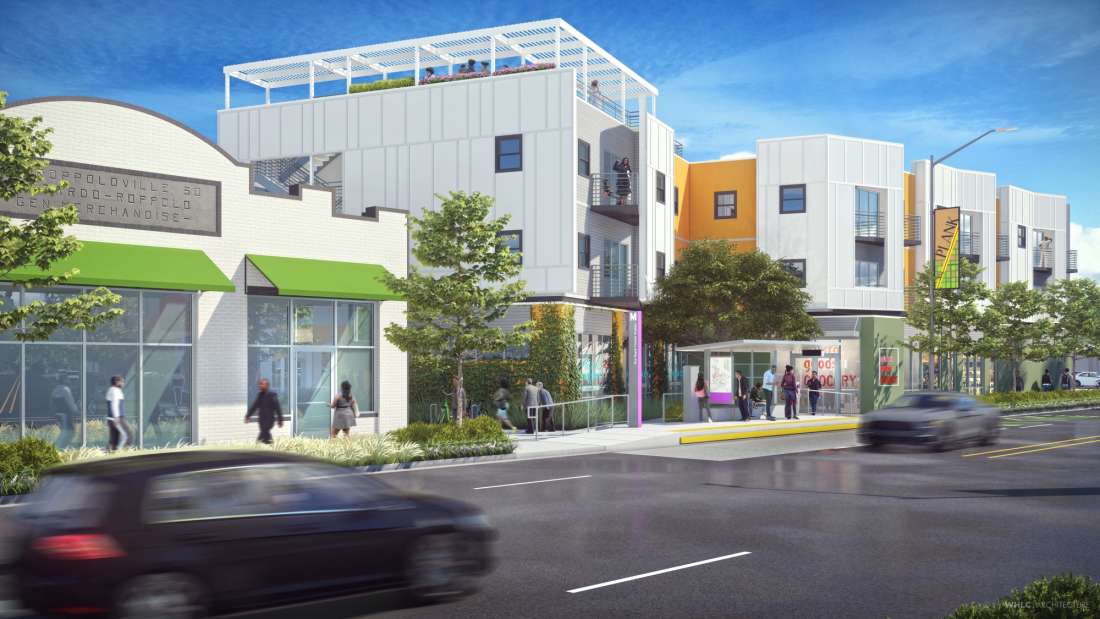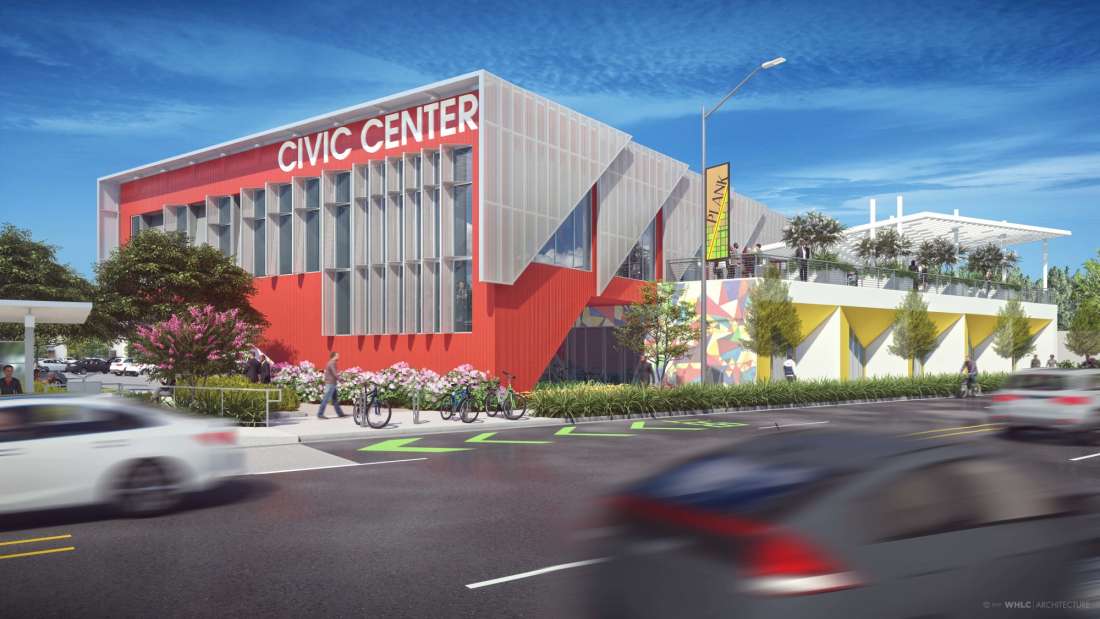 IMAGINE PLANK ROAD exemplifies the value of comprehensive, environmental, community-based planning to generate authentic quality-of-life enhancements.