Kidder Dental to Build New Office at Perkins Point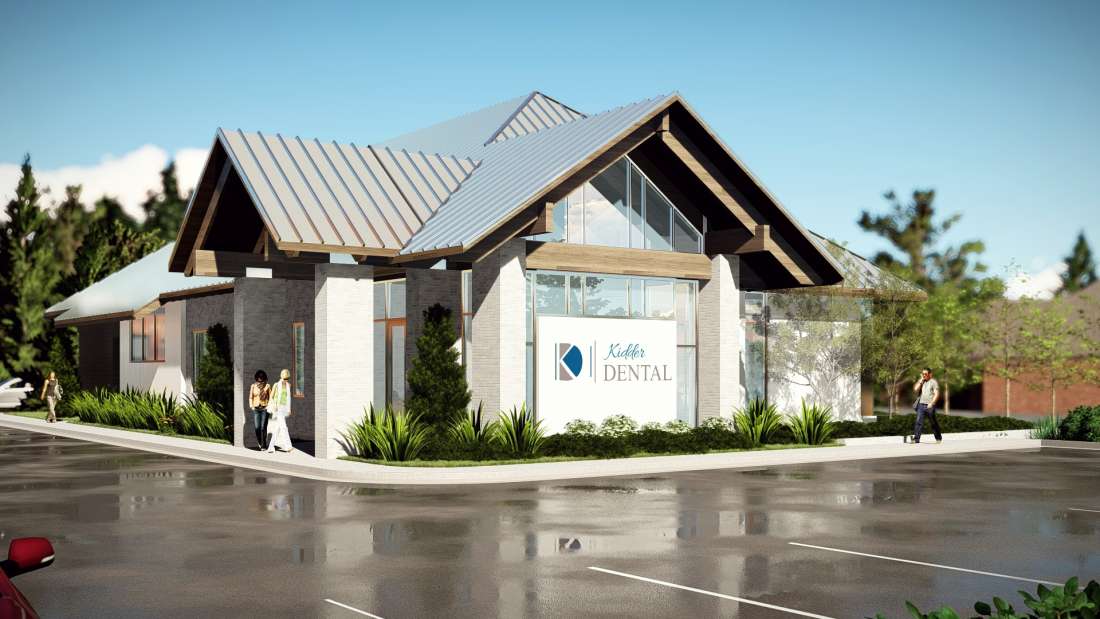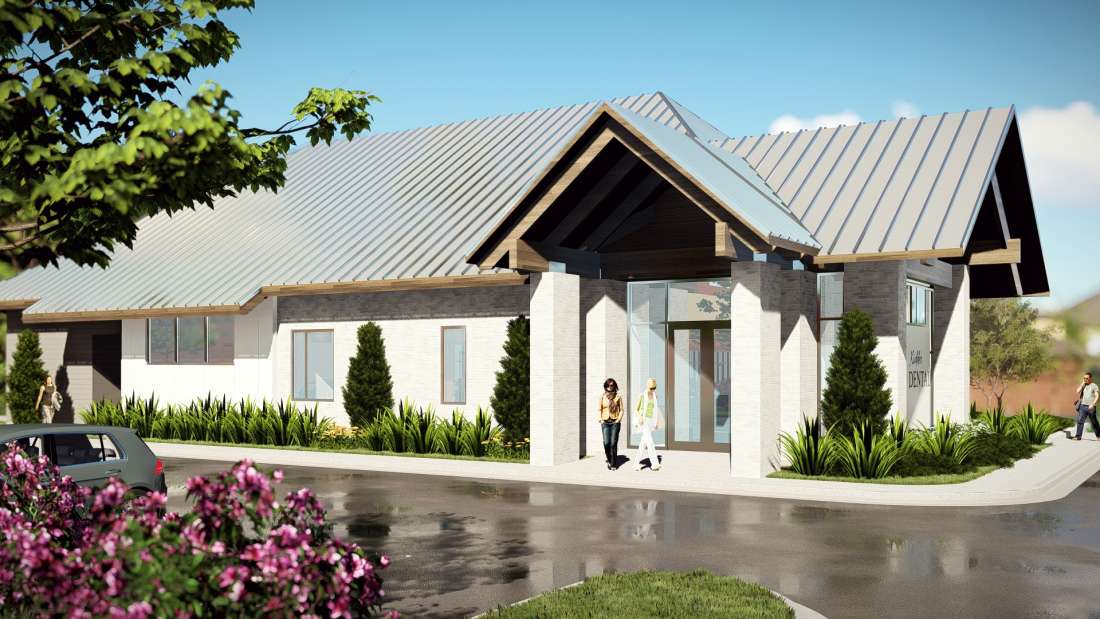 Kidder Dental has announced plans to build a new office in Baton Rouge as part of Perkins Point, a new commercial development currently under construction at Perkins Road and Hyacinth Avenue. The building was designed by WHLC and will feature state-of-the-art technology and equipment. The new location will allow Kidder to better serve their patients, both new and existing.
The design of the new office building provides an inviting, open, contemporary space for patients that reflects the Kidder's approach to patient care. The bold roof forms at the entry create a dynamic entrance and patient waiting area that will include a separate kid zone. Large windows, liberal use of natural materials and strategic landscape design create a vibrant, engaging experience for patients as they enter the building. This warmth of experience continues through the patient areas where high ceilings, expansive lighting and views of the adjacent green area enhance the patient experience.
The new office will allow the Kidder's to build on their reputation for providing great dental service by expanding their available patient and lab areas while facilitating doctor and staff interactions without disturbing the patient.
Construction is expected to begin in the coming months.
This project was brokered by and is being managed by Trusty Commercial.