Progressive New Business Park Planned for Covington
Gulf States Real Estate Services and WHLC Architecture envision a high-tech, mixed-use development to serve forward-thinking companies in South Louisiana.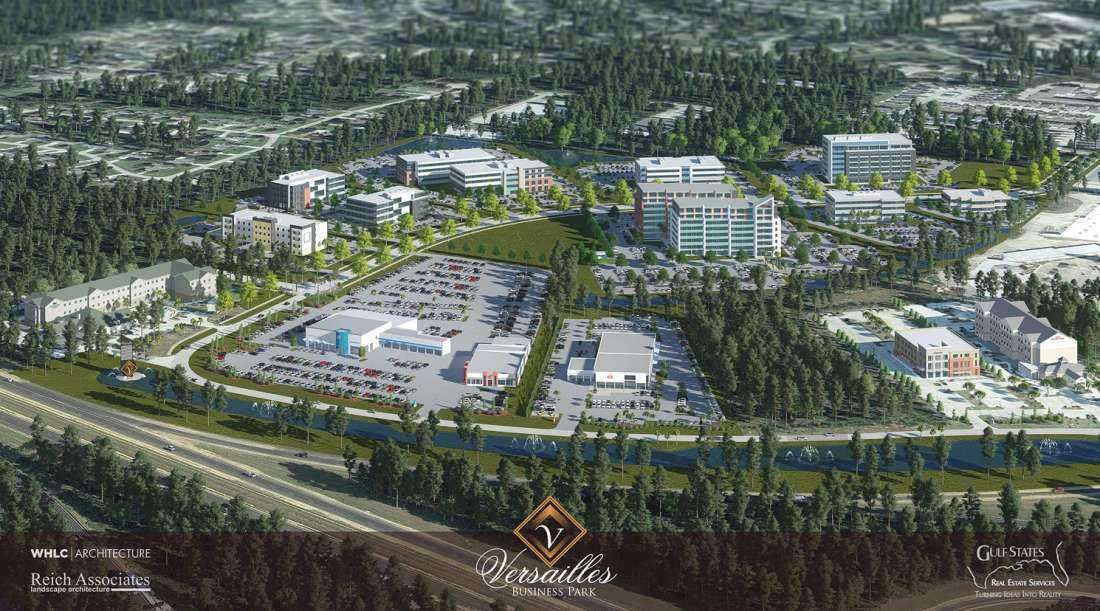 We hope to bring high-tech and futuristic corporations to this area that will bring quality jobs and help boost every aspect of our economy.Michael Saucier, Gulf States Real Estate Services
WHLC Architecture is proud to be a part of Gulf States Real Estate Services' vision for a master planned 92-acre Business Park in Covington. Versailles Business Park will have 16 development lots providing housing, medical services and offices to the Covington area. WHLC shares Gulf States' vision for supporting progressive companies, services, and facilities by creating a premier mixed-use development supporting health and vibrancy in the community.
WHLC is providing architectural, visualization, and planning services for Versailles Business Park in conjunction with Landscape Architects Reich Associates.