The Baton Rouge Health District
Creative Placemaking to Advance Health & Wellness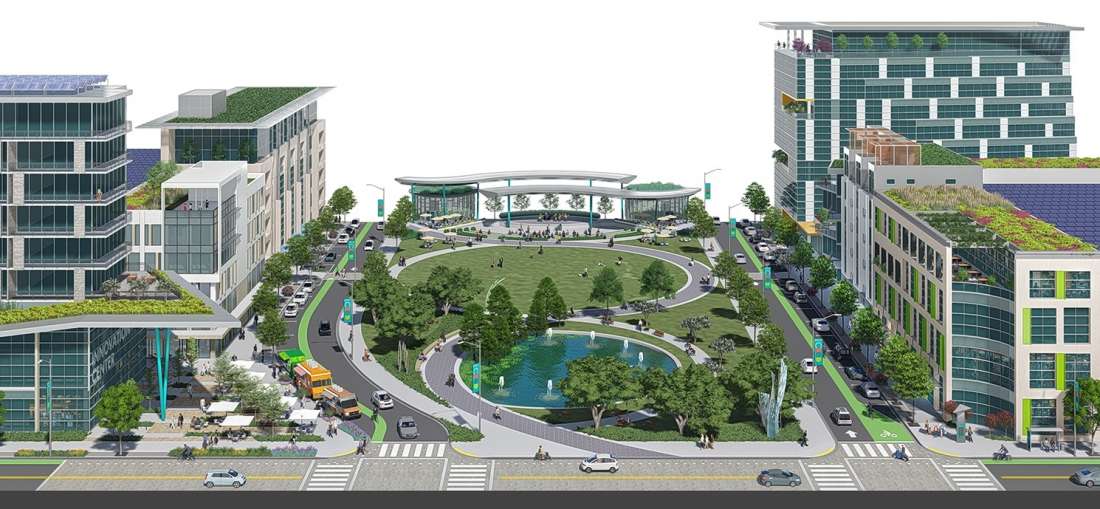 Reworking a central sector of a city is no small undertaking. The area of Baton Rouge around Perkins, Essen, and Bluebonnet, entailing the city's major healthcare providers has few amenities of a walkable, mixed-use urban destination. This center of excellence in healthcare is now aiming to expand its development focus to promote the best in a health and wellness-oriented, metropolitan lifestyle.
A collective vision from the city leaders, Baton Rouge General, Our Lady of the Lake, Ochsner, Pennington, and Woman's Hospital; are joining together in the mission of transforming this urban environment into a dynamic mix of healthcare, retail, offices, residential, and recreation.
The City-Parish asked the Baton Rouge Area Foundation (BRAF) to create a master plan for the area. The plan was adopted by local government, and the Baton Rouge Health District was created, in part, to implement the plan. The Health District is a nonprofit overseen by leaders of Baton Rouge healthcare providers.
The mission of the Baton Rouge Health District is to join forces in creating a culture of heath & wellness. The vision is grand, and foresees a unique district offering the following: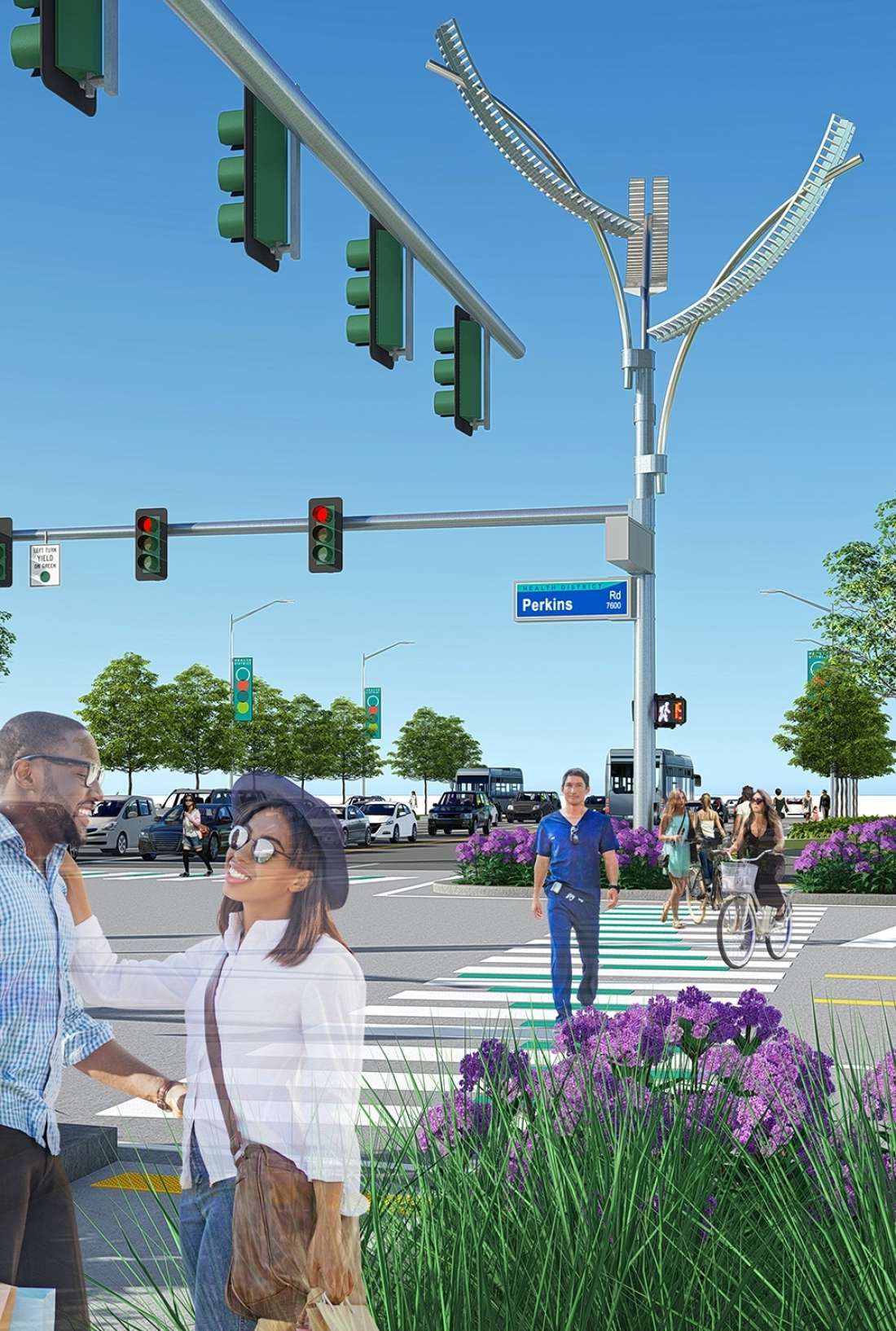 - A higher-density, mixed-use urban neighborhood character

- A culturally vibrant destination to live, work, and play
- Active public gathering spaces, inviting plazas, and parks
- Community gardens, public art, and recreational amenities
- An innovation center of entrepreneurial vitality
The master plan focuses on integrating a community-based lifestyle of enhanced pedestrian/bike access, fitness, and social interaction. As the district develops, the plan envisions a destination that provides the finest in healthcare with the full spectrum of a wellness-oriented lifestyle. BRAF recently featured the project in their quarterly publication, Currents.
How does such a vision become reality? WHLC Director of Planning & Design Rex Cabaniss is leading the development of an Infrastructure Implementation Plan with an emphasis on creative placemaking in collaboration with the Health District partners. WHLC Project Designer Guy A. Avellone produced the plan's integrated aesthetic themes to coordinate the district's new multifaceted image upgrade.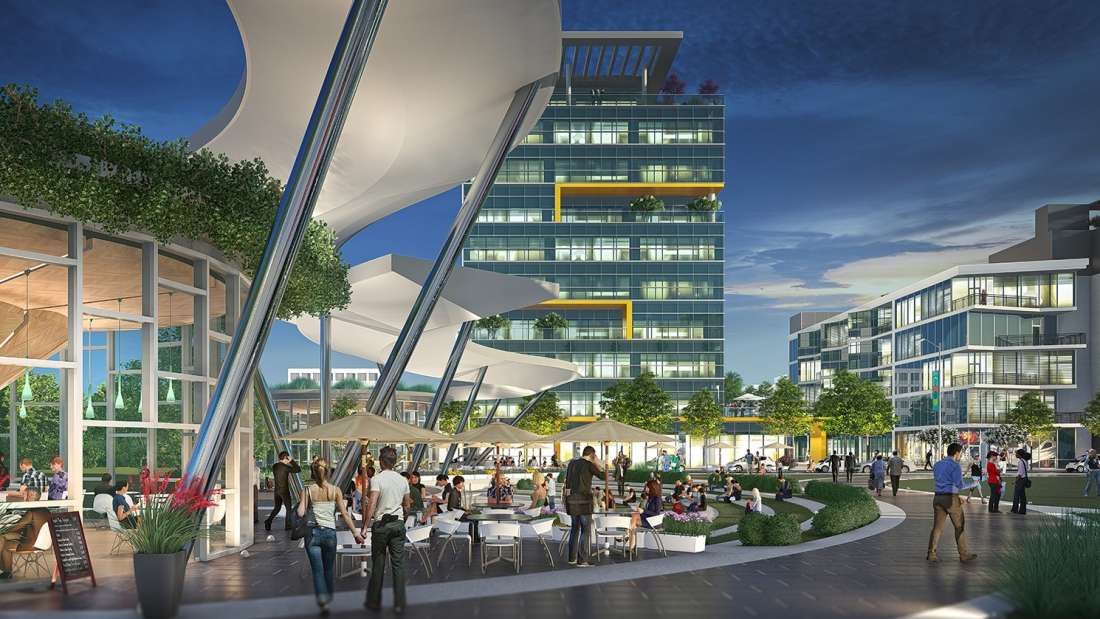 The plan will guide new growth with more integrated urban design and engaging architecture, enhanced landscaping, lighting, signage, transit, public art, and streetscape character. This framework of infrastructure and image enhancements promotes a higher density of mixed uses, with more walkable development patterns for more sustainable physical, social, and economic health.

With leadership from the City-Parish, major healthcare providers, and the Baton Rouge Area Foundation; a comprehensive vision of healthy environments plus a strategic implementation plan will bring steady innovation and value-added progression to the Baton Rouge Health District.