WHLC Employees Receive New Credentials
Congratulations to Our Newly Licensed and Certified Professionals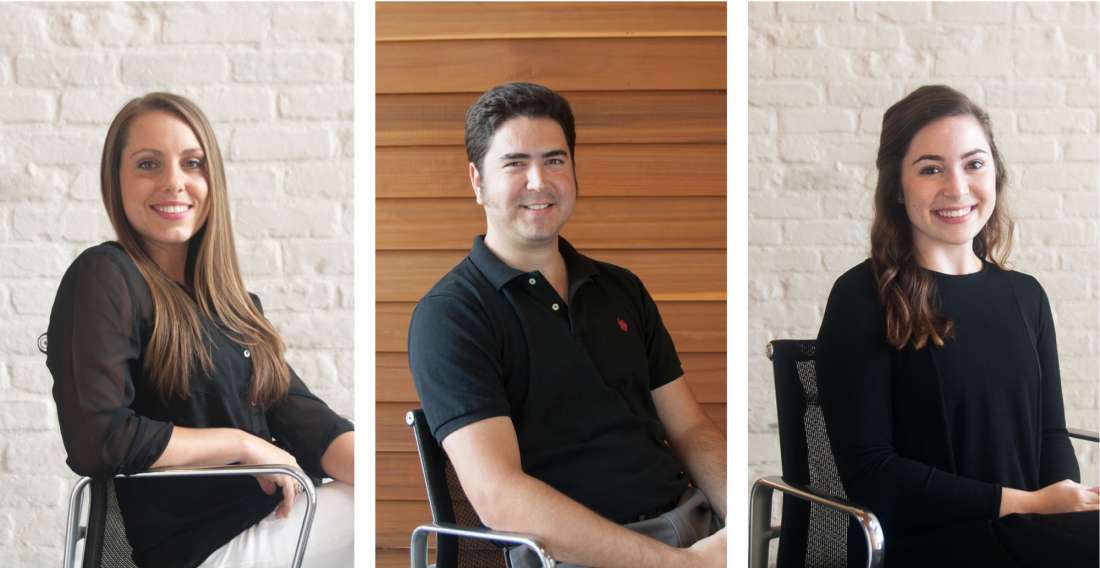 At WHLC we rely on the collective knowledge, experience, creativity, and professionalism of our team members. While the world has been in lock-down our team has still been hard at work, despite the ongoing challenges. We'd like to take a moment to recognize the specific achievements of three of those team members, who have each recently earned new professional credentials. A big congratulations goes out to Emily Guidry, Alex Avellone, and Amy Panzeca. Thanks for all your hard work and for continuing to move the WHLC team forward.

Emily Guidry
Congratulations Emily for becoming a Certified Healthcare Interior Designer. Recognized by the American Academy of Healthcare Interior Designers, the CHID examination is a rigorous assessment requiring examinees to demonstrate competence in a variety of aspects that affect the healthcare interior environment. The examination covers acute care, ambulatory care and residential healthcare facilities. By earning these credentials, Emily has distinguished her self as one of 15 certified healthcare designers in the State. Emily has been a Louisiana Registered Interior Designer for 8 years now and an employee of WHLC for 10 years. With this certification, Emily is able to provide a specialized perspective on all healthcare projects.

Guy "Alex" Avellone
Congratulations to Alex for becoming WHLC's newest licensed Architect. The journey to licensure is no easy task and requires a broad knowledge of planning principles, project preparation and execution. Applicants are required to record 5,600 intern development hours across seven experience areas and pass seven exams licensed by the National Council of Architectural Registration Boards. As a licensed architect Alex will also be required to meet yearly continuing education requirements.
Alex joined WHLC in 2011 after graduating from the LSU School of Architecture. Over the years Alex has been highly involved with the designs on many high-profile projects for WHLC, including the recent OLGMC Patient Tower Expansion. He also generates most of our in-house conceptual renderings and animations.

Amy Panzeca
We also want to congratulate Amy, our newest licensed Interior Designer! Amy was able to complete all three of her NCIDQ exams required for becoming a Louisiana Registered Interior Designer. The exams focus entirely on public health, safety, and welfare. The exams are extremely rigorous and we are incredibly proud of her for this amazing accomplishment. Amy started working at WHLC as a student at LSU in 2017 and became a full-time employee after graduating with her Bachelor's of Interior Design in 2018. As an Interior Designer, Amy is a vital part of the construction team, applying her knowledge to all design phases while paying strict attention to the importance of accessibility & functionality.