Bringing New Life to a Heritage Home
inRegister Features Custom Residential Renovation by Russell Washer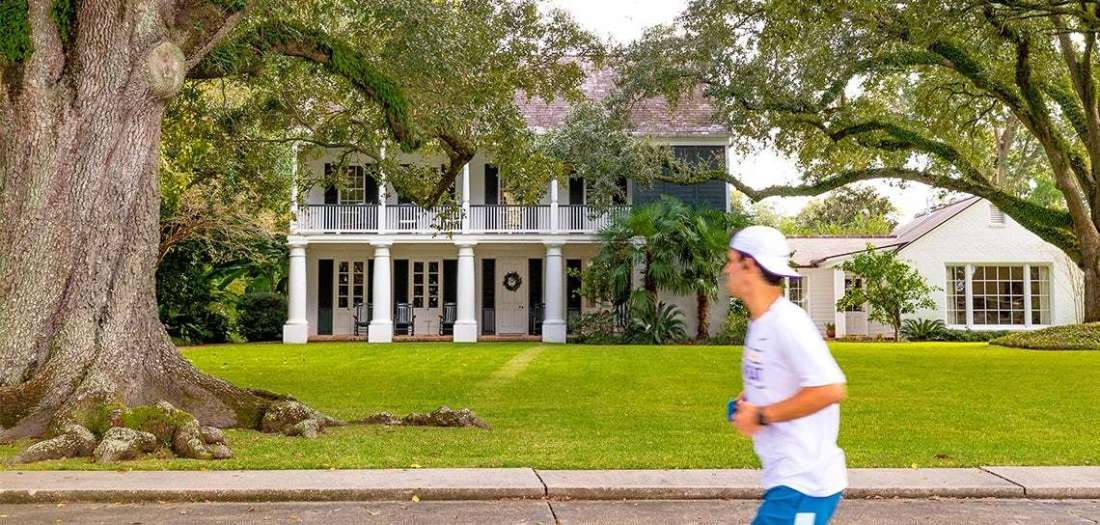 Russell Washer has been crafting custom homes for Baton Rouge residents for over three decades, but you might not even notice his latest creation, and that's kind of the point. When Kris and Jane Kirkpatrick approached Russell to renovate their historic A. Hays Town home nestled among the oaks and cypress beside the LSU lakes he knew it called for a delicate touch. The issue wasn't the style of the house, but the fact that it no longer functioned for the client's lifestyle; they needed more room and a floor plan conducive to entertaining.
"I enjoy being able to improve the lifestyle of clients, and because I knew Kris and Jane entertain, this renovation was designed to flow so they could easily handle a large event with circulation in and out of the courtyard," says Washer. In addition to the new master suite wing, the renovation also included opening the kitchen and dining rooms to allow for better views of the lake. The home previously had all bedrooms on the upper floor, so this addition allowed for an improvement in both the family's everyday life, as well as their ability to entertain.
The end result is a renovation that is indistinguishable from the original house, but now fits the owner's lifestyle. The design is sensitive in nature, but it's still drawing attention from those who value historic Baton Rouge architecture as the Kirkpatrick house was recently featured in inRegister magazine. Click here to read the article.
"These projects are a lot of fun. Enhancing the everyday life of the people using them is rewarding. "Russell Washer, WHLC Principal
All Photos: inRegister February 2020 issue, Sara Essex Bradley