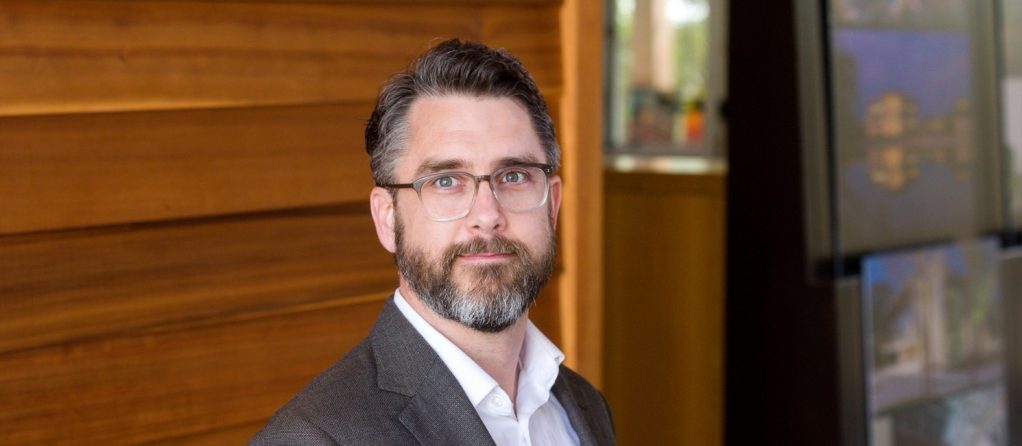 Micah Morgan
, AIA, LEED AP
Partner
Micah's expertise goes well beyond exceptional architectural design—he is a creative problem solver and innovative technologist. When clients wonder just what can be developed on a site, or how to get from point A to point B, Micah is brought on to formulate a clear path and destination. On any given day Micah can be found developing LEED-certified solutions, solving code issues for projects and bringing in new technology to assist in upgraded design processes.
Micah creates a seamless valuable experience for clients while also ensuring the firm is developing design solutions that are cutting-edge and responsible. For example, he led the performative design process for the Baton Rouge Downtown Library, creating daylighting models to ensure sunshade installations would protect the building's contents at all times of the day.
His talent and passion for the built environment began at a young age. A native of Ferriday, Louisiana, Micah moved to China when he was 10 years old. He and his family lived on the 30th floor of a residential skyscraper in Macau, China. He also spent some time at a school in Taiwan before returning to Louisiana to attend LSU.
After receiving his BARCH in Architecture from LSU and a Master of Architecture from Rice University, Micah went on to develop his career at a global design and architecture firm in Houston and at a design firm in Atlanta. He was drawn back to his home state after Hurricane Katrina devastated the region, leaving countless problems that needed solving in Louisiana.
Micah is a member of the AIA and resides in Baton Rouge. He enjoys time outside of work supporting his church, staying active, and mentoring the next generation of architects at LSU.
Delta Bank Ferriday Branch
Ferriday, LA
Master of Architecture;
Rice University 2005
Bachelor of Architecture;
Louisiana State University 2002 Cum Laude
American Institute of Architects
Istrouma Baptist Church
Deacon
Deacon Secretary 2014
Louisiana State University School of Architecture & Design
Instructor