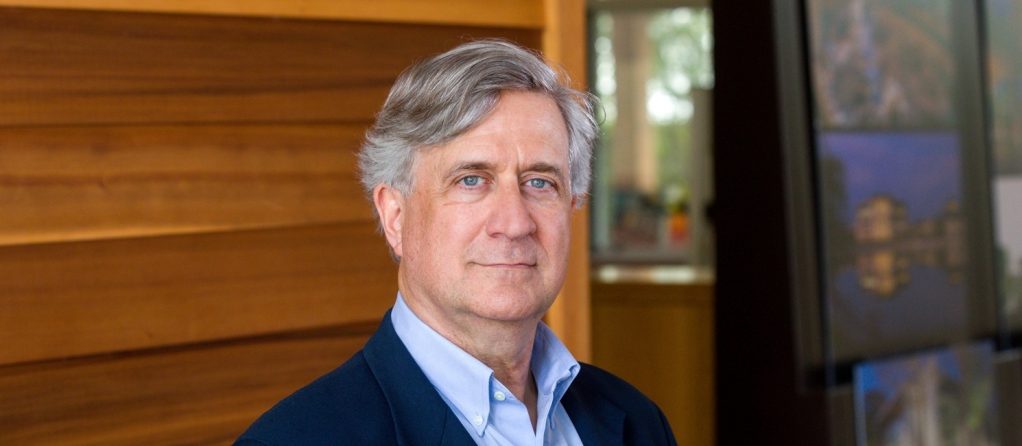 Rex Cabaniss
, AIA, AICP
Partner
Urban design is a passion of Rex's - specifically how buildings interact with the environment and enhance the sense of community that we share. He's experienced the evolution of a variety of urban environments throughout his career, having worked on master-planned commercial developments in Portland, Austin, Houston, and London prior to settling in Baton Rouge.
For the last three decades, Rex has infused this broad design inspiration into Gulf South projects as Partner at WHLC. He oversees the planning and design of facilities that span commercial, education, healthcare, multifamily, recreational, hotels, and research laboratories. Rex is also recognized for collaborating on many vital planning and design components of downtown Baton Rouge: Downtown Visitors' Amenity Plan, Plan Baton Rouge II, Baton Rouge Area Chamber, River Center Library, and II City Plaza.
A genuine leader, Rex enjoys facilitating collective efforts to bring out the best in team collaborations. He guides the creative vision for projects and coordinates with stakeholders to find creative solutions that best serve WHLC's clients. Integral to impacting the broader community realm, Rex is committed to serving on many civic committees and board positions. He received his Master of Architecture from the University of Oregon and Bachelor of Environmental Design from Texas A&M University.
Rex continues to get design inspiration from new places while traveling with his wife, and more recently, has taken up a passion for gardening.
Master of Architecture;
University of Oregon 1980
Bachelor of Environmental Design;
Texas A&M University 1978 Cum Laude
American Institute of Certified Planners
American Institute of Architects - Baton Rouge Chapter
Public Policy Committee
Past President
American Institute of Architects - Louisiana Chapter
President
Advocacy Committee
American Planning Association - Louisiana Chapter
Baton Rouge Growth Coalition
Urban Land Institute - Louisiana Chapter
Arts Council of Greater Baton Rouge
Arts in Public Places Committee
Baton Roots Community Farm
Baton Rouge Area Chamber
Executive Committee
Quality of Place Committee
Chairman
Baton Rouge Area Foundation
Civic Leadership Initiatives Committee
Baton Rouge Smart City Committee
City of Baton Rouge
Complete Streets Citizens Advisory Committee
Food Insecurity Coalition
LSU School of Architecture
Design Review Critic
Mid City Redevelopment Alliance
Board of Directors
Past President
Real Estate Committee
Rotary Club of Baton Rouge
Sustainable Transportation Action Committee
The Walls Project
Board of Directors
Chairman