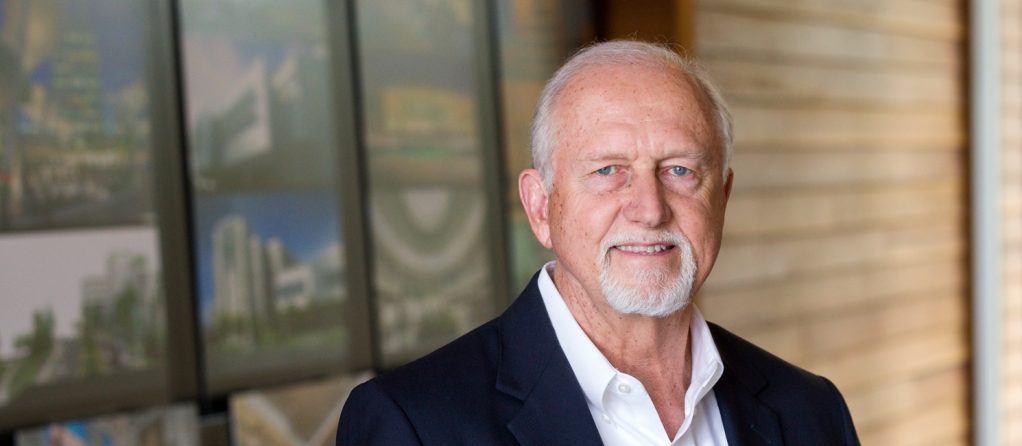 Russell Washer
, AIA
Partner
As part of WHLC's original founding team, Russell maintains the same focal point from day one—that the firm's work goes well beyond aesthetics, fitting both the function and the goals of the people that need it for years to come. More than four decades later, as Partner, that same focus still stands and has helped establish WHLC as a distinguished regional firm recognized for excellence in design.
Russell is known for his open-minded and collaborative approach, always listening to stakeholders and acknowledging the expertise of others in order to shape the focus of the project before it even begins. His natural tendency to see the "big picture" enables him to successfully lead the development of the strategy, programming, design, and marketing of large-scale projects that are not only functional structures, but that also impact clients' bottom lines.
Russell's depth of functional design experience goes back to his childhood. With a father in the military, Russell grew up all over the world. The life experiences he gained—a global education, and engaging with a variety of cultures and careers—influence his ability to reflect life and function in his architectural designs, which span from highly technical multi-unit condominiums on the gulf coast to regional healthcare facilities and carefully detailed residences.
Russell is a member of the AIA, and a former instructor of the Dean's Circle Visiting Design Critic at LSU's School of Architecture and Design, where he also received his Bachelor of Architecture.
Bachelor of Architecture;
Louisiana State University 1970
American Institute of Architects
Louisiana State University School of Architecture & Design
Dean's Circle Visiting Design Critic Former Instructor