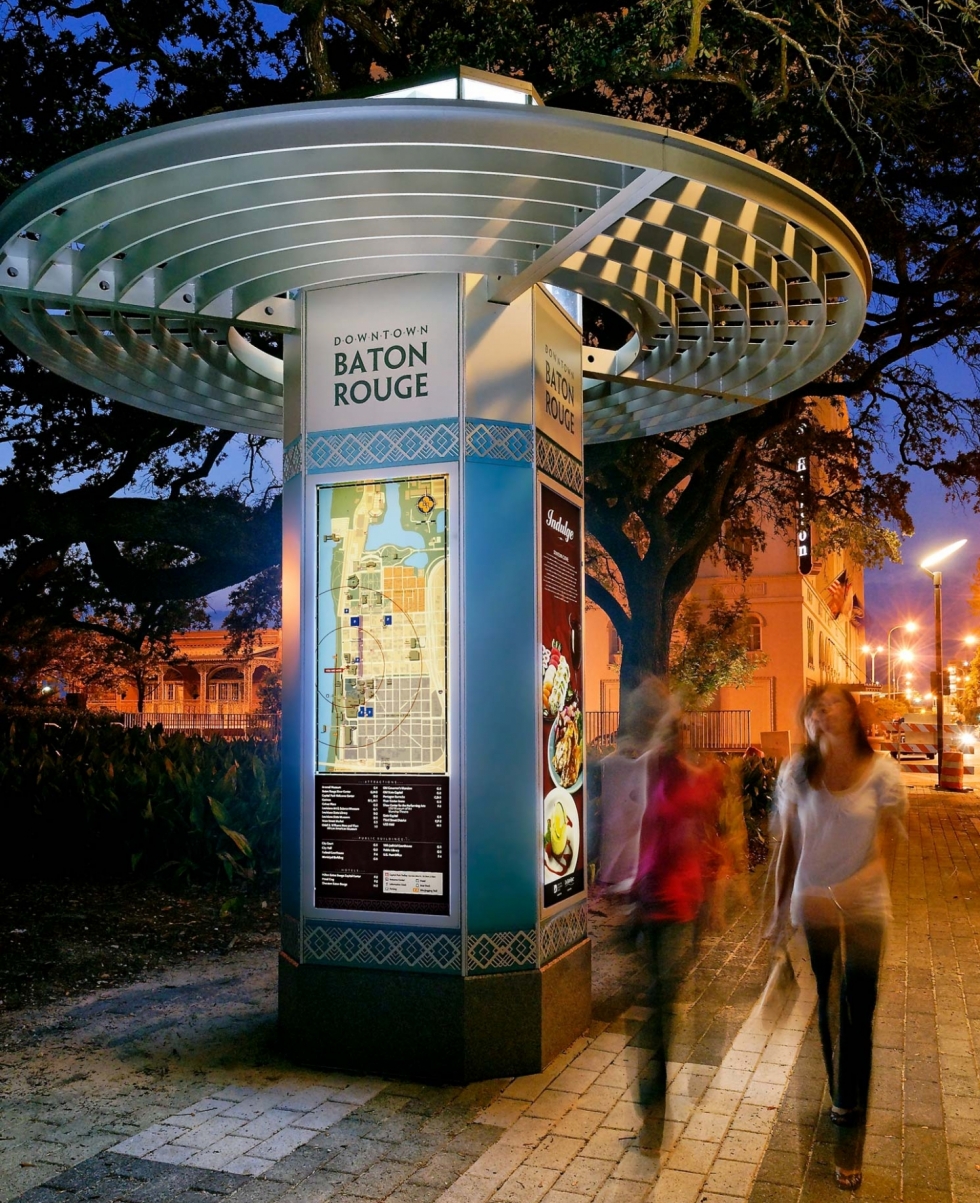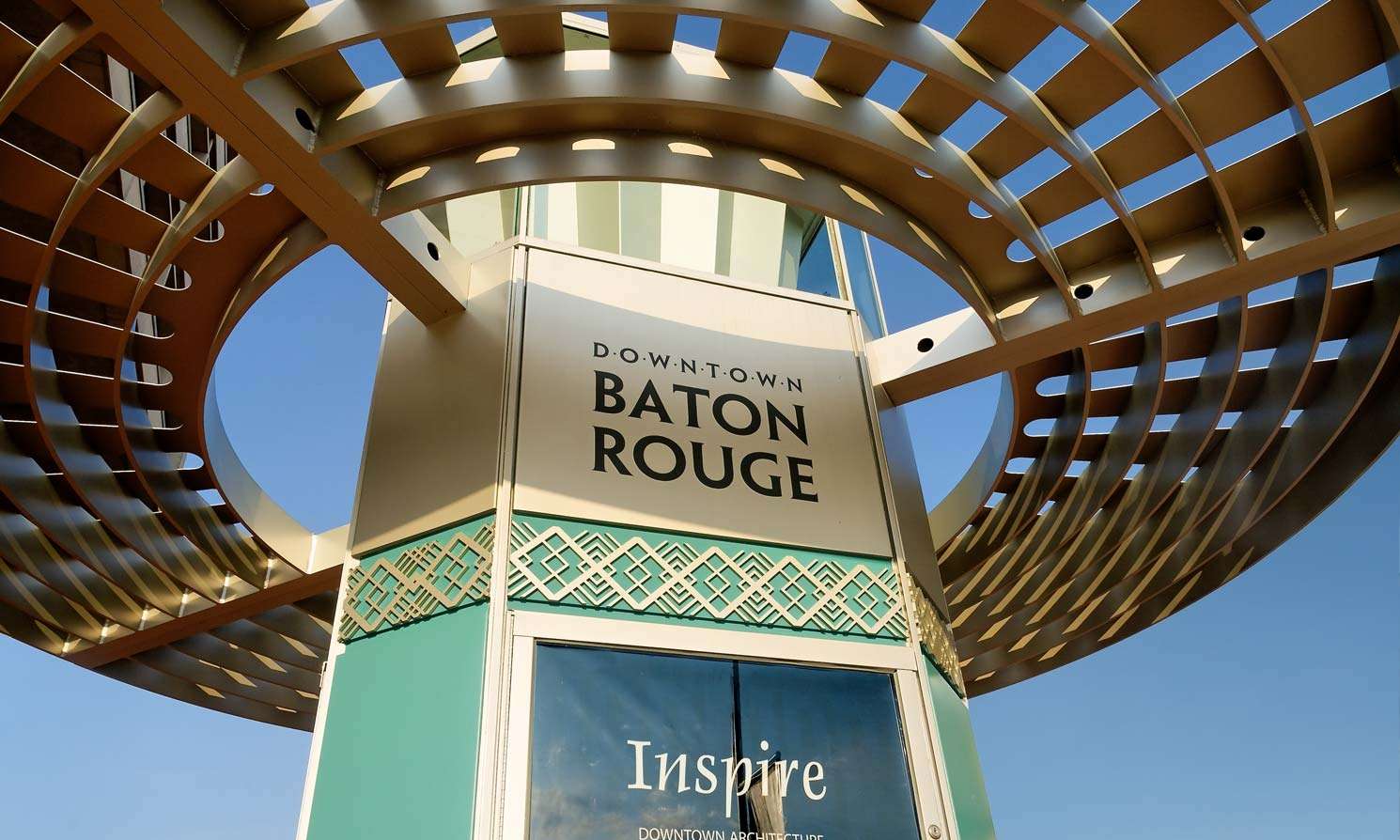 Downtown Baton Rouge Wayfinding Signage
As an implementation project of the Downtown Visitors' Amenity Plan, the Wayfinding Plan installed over 80 wayfinding signage elements throughout Downtown Baton Rouge. Consisting of Vehicular, Pedestrian, Neighborhood Identity, and Transit signs - plus Informational Kiosks - the Plan greatly improves visitor convenience and orientation through a coordinated urban signage system.
Developed through a series of stakeholder vision sessions, the Plan provides a rich variety of sign types and interpretive content. Historical panels depict important aspects of Downtown's heritage. Cultural panels depict visual artists and musicians with ties to Baton Rouge. The design team worked with local artists to enrich the signs with a creative overlay of graphic patterns.
Designed in collaboration with Sasaki and Covalent Logic, the project was awarded the Outstanding Achievement Award by the International Downtown Association.
Location:

Baton Rouge, LA
2008 Outstanding Achievement Award in Transportation - International Downtown Association