Mockler Beverage Sales Workroom Renovation
Mockler Beverage is a Baton Rouge based company who prides themselves in their commitment to employees while striving to be an innovator in all aspects of business. They work to foster an environment that promotes family values, open communication, and a mutual fairness between the Company and the employee.
Through the evolution of the sales team work flow, Mockler Beverage's existing War Room – a space for the sales team to conduct meetings, morning and afternoon check-ins and informal gatherings – was extremely outdated. The area was cluttered with underutilized cubicles and did not promote employee collaboration and communication.
WHLC Architecture's goal for the project was to transform the room and create a space that enhanced employee work flow, collaboration and team building. The space also needed a new concept to organize sales materials and personal belongings. Key factors in achieving this goal included: a large touchdown station for laptop charging and usage, an informal meeting area with a 'lounge' environment, lockers to house personal and business belongings, and an organized space to store promotional materials.
Incorporating the 'Mockler Beverage Red' into the design further emphasizes the company brand. Helmets were added to the space to give the full effect of a locker room while affording Mocker Beverage the opportunity to promote team building and excellence. Employees earn stickers for sales accomplishments that are proudly displayed on their personal helmets.
Location:

Baton Rouge, LA
2016 IDEA - Award of Recognition - Corporate - Small - International Interior Design Association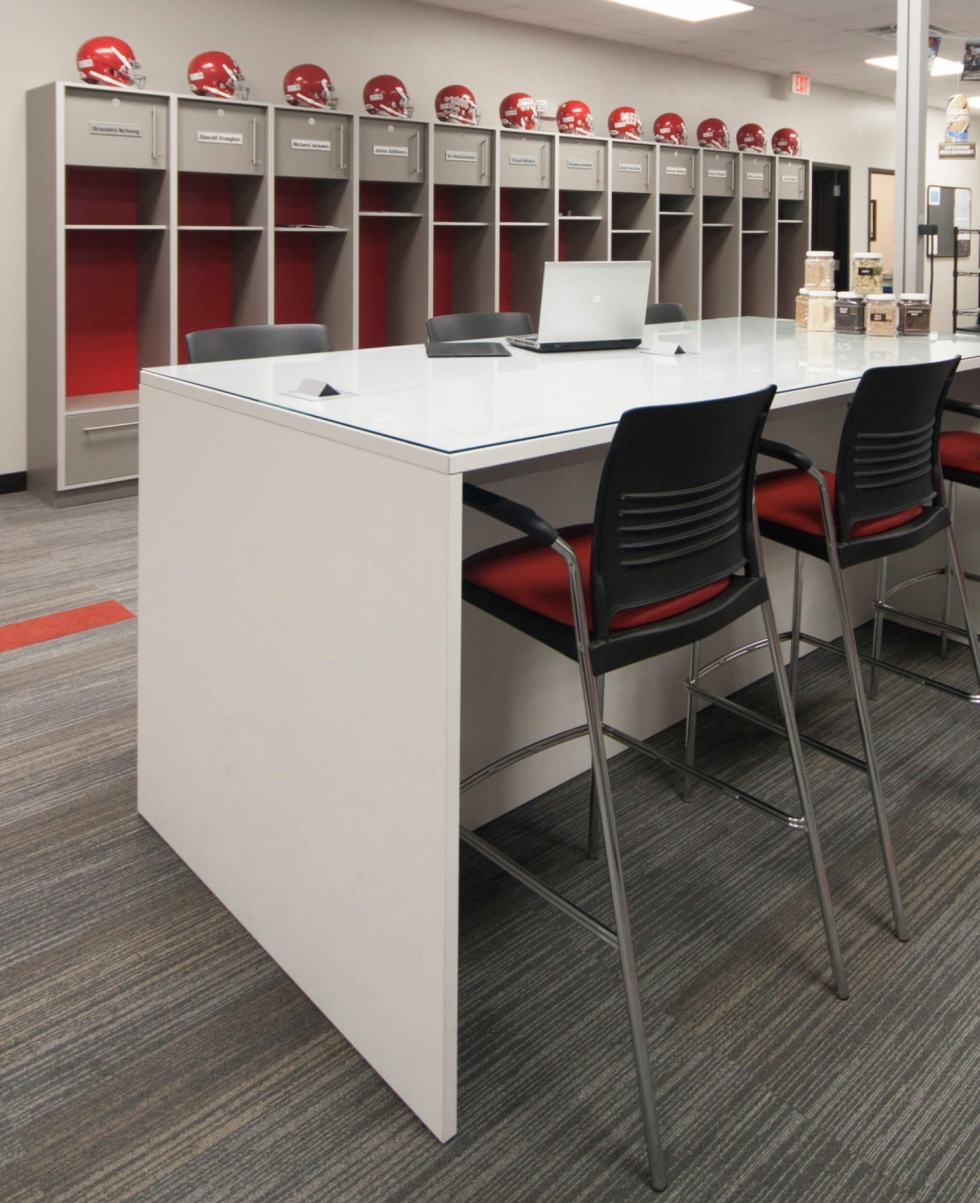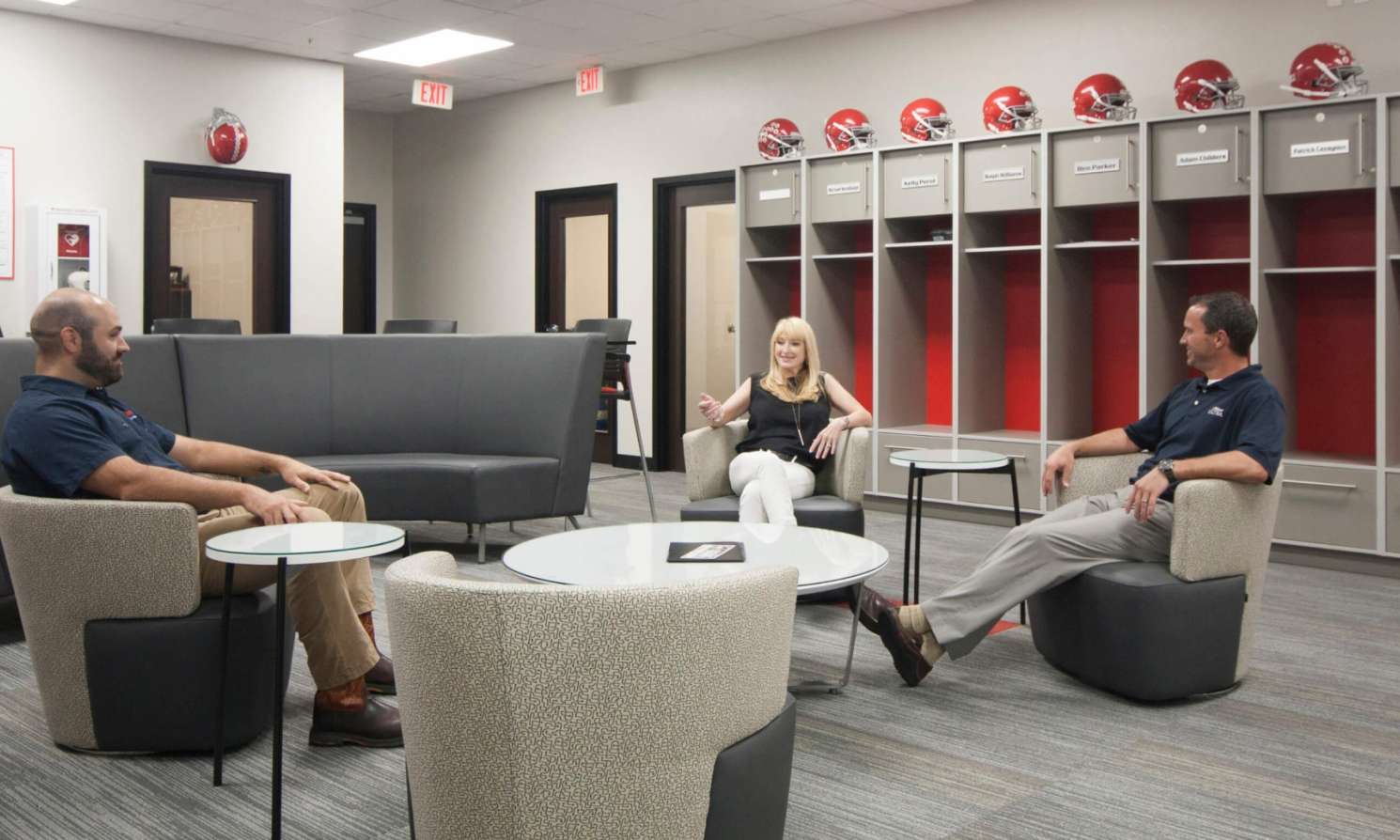 #}