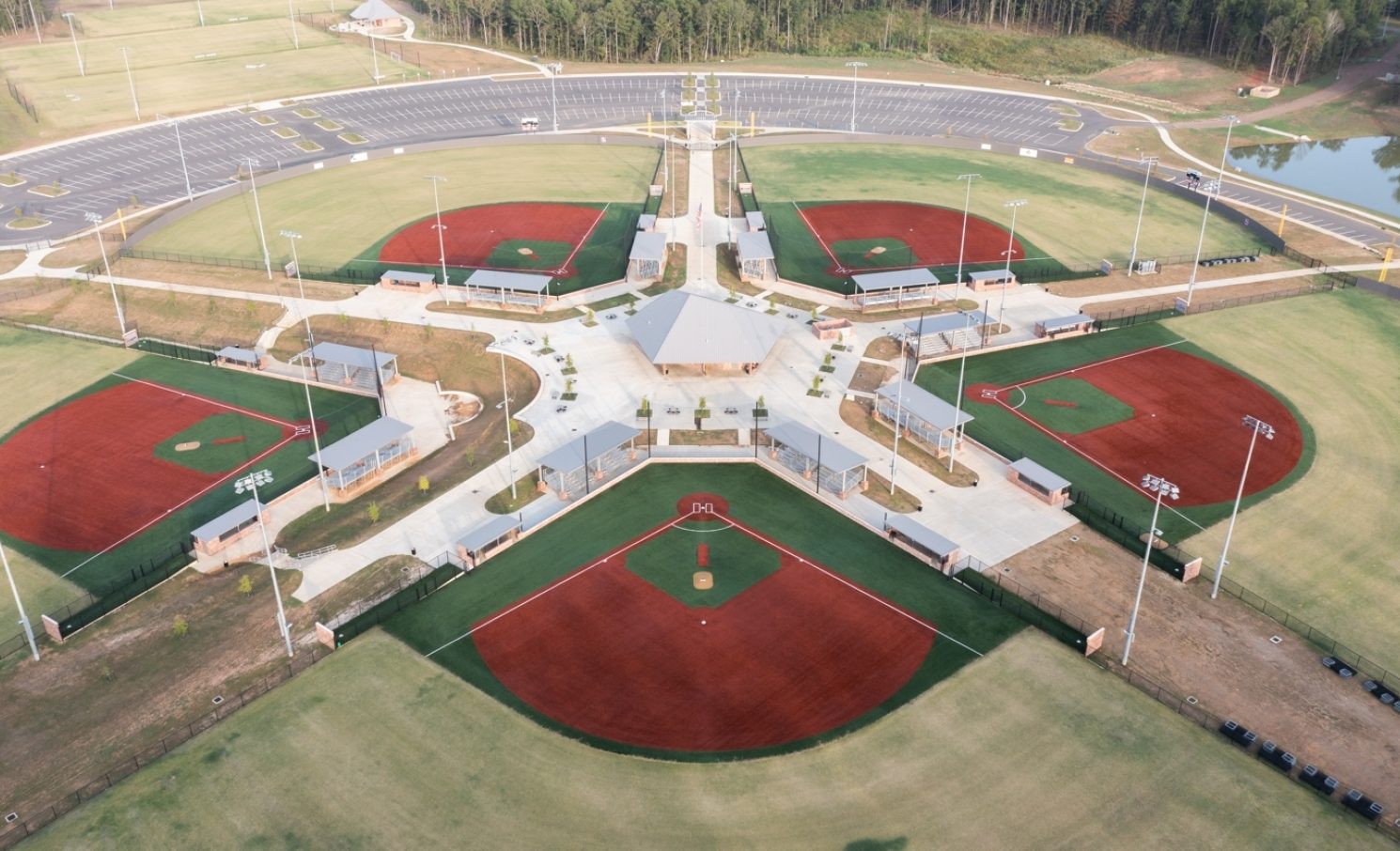 Natchitoches Sports and Recreation Park
Youth sports is, for many, a rite of passage, growing up in America. It is a shared experience of days spent at the ballpark as a family, sliding in the dirt, eating hot dogs, and enjoying America's favorite pastime. Over the years however, our expectations for the facilities where we let our youth play have grown alongside our love of the game. Parc Natchitoches is a model for the modern youth sports park. It has fantastic amenities for the players, coaches, and fans alike, including 5 lighted baseball fields, four soccer fields, batting cages, dugouts, covered stands, and concessions. Everyone will enjoy their days, and nights, at Parc Natchitoches.
Parc Natchitoches was designed to accommodate youth baseball, soccer, and cross-country events, but it is not just a sports park. It is a cultural hub for the community with walking trails, fishing ponds, pavilions, and a park with public gathering areas.
Sports parks like Parc Natchitoches are also proven catalysts for urban development. This multi-million-dollar, 100-acre investment in the community will pay dividends down the road by attracting regional tournaments to Natchitoches, bringing hundreds of families to the park and patrons to local businesses.