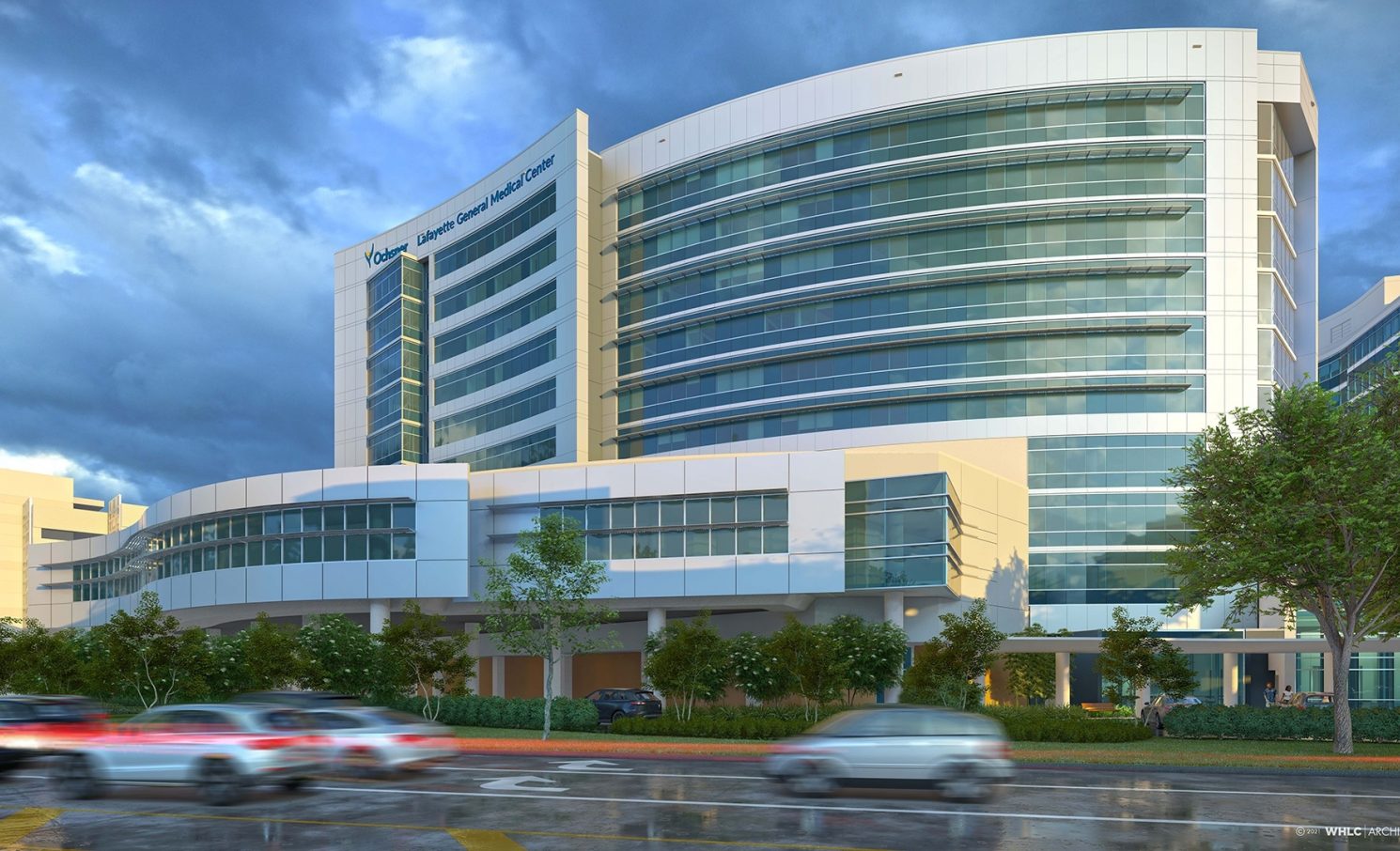 Ochsner Lafayette General Medical Center, Patient Tower Expansion
This 10-story expansion of the Surgery Tower will provide an expanded patient lobby, 72 new inpatient beds, and 126,000 additional square feet to the Ochsner Lafayette General Medical Center.
Light filters into the first-floor lobby through a 35-foot-tall glass wall, inviting patients and families into the new amenity space. The lobby is centered around the elevator tower serving the new patient tower and it includes a coffee shop and seating.
The new patient tower provides 6 new floors of patient rooms, critical care suites and space for future expansion. Each new patient floor provides 24 spacious single occupancy inpatient rooms. The patient tower is located above the current surgical suite and tied directly into the other clinical areas of the hospital allowing for direct patient access to the full range of healthcare services offered by OLGMC.
The Surgery Tower complements the existing campus with its fluid glass and metal clad exterior to provide a distinct architectural presence helping anchor the hospital to its site. This expansion comes as a result of the OLGMC Master Plan established in 2015 and will allow OLGMC to better serve the community by providing services that give families and patients the option to remain closer to home, while also enhancing the overall patient experience.