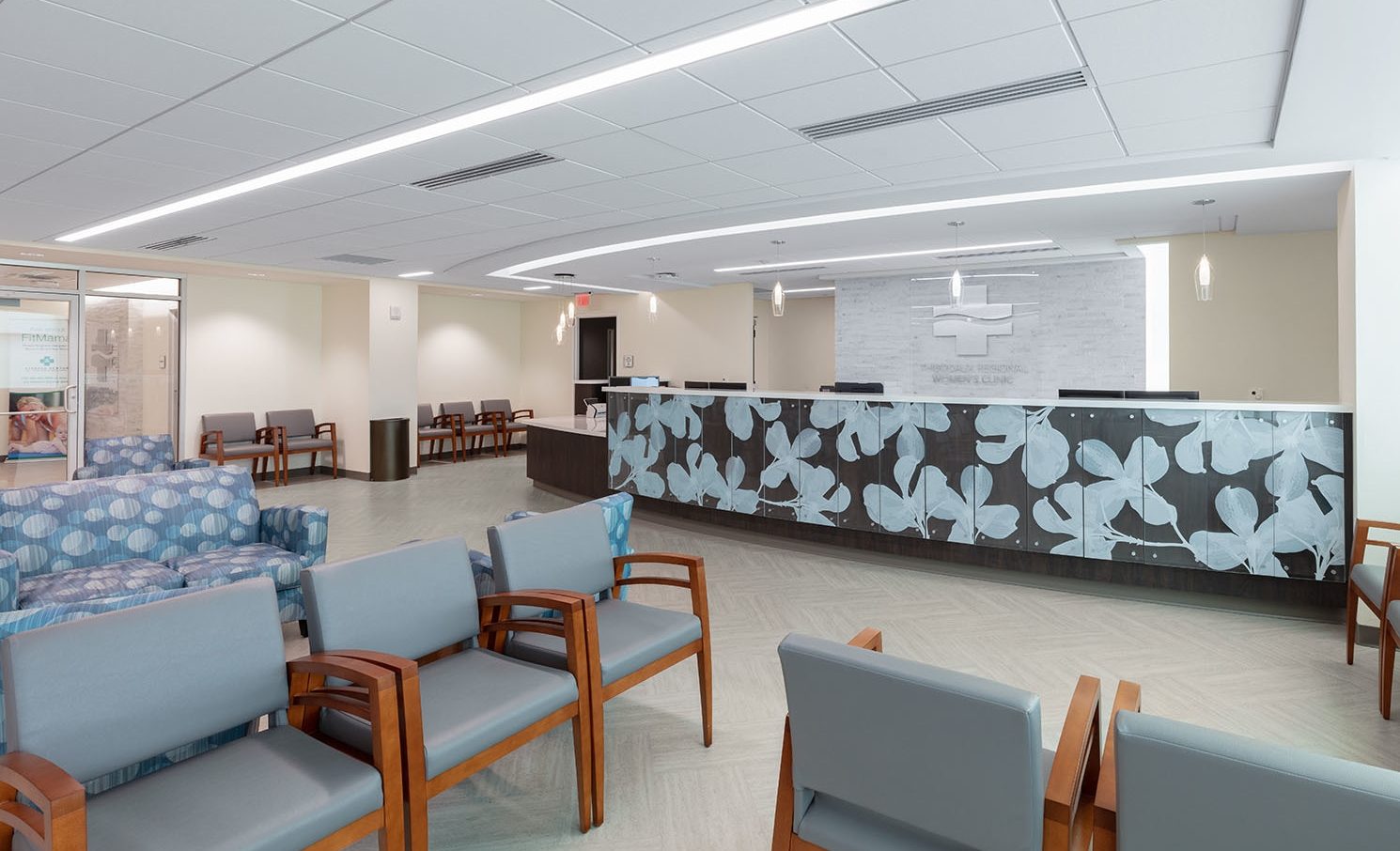 Thibodaux Regional Medical Center, Women's Clinic
WHLC renovated a floor of an existing medical office building to accommodate a physician group seeking to move on campus for access to operating and delivery rooms. This 10-physician group was seeking a modern and inviting space that is flexible and able to accommodate additional physicians as the clinic grows. It was important that the space have an open floor plan and was reflective of Thibodaux Regional's values regarding patient experience.
Patient flow was critical to the client. Assessment rooms were placed close to the lobby to establish an initial touch point regardless of the nature of their visit which reduces wait times for all patients.
The clinic has on-site accommodations for ultrasound, procedure rooms, bone density, and labs.