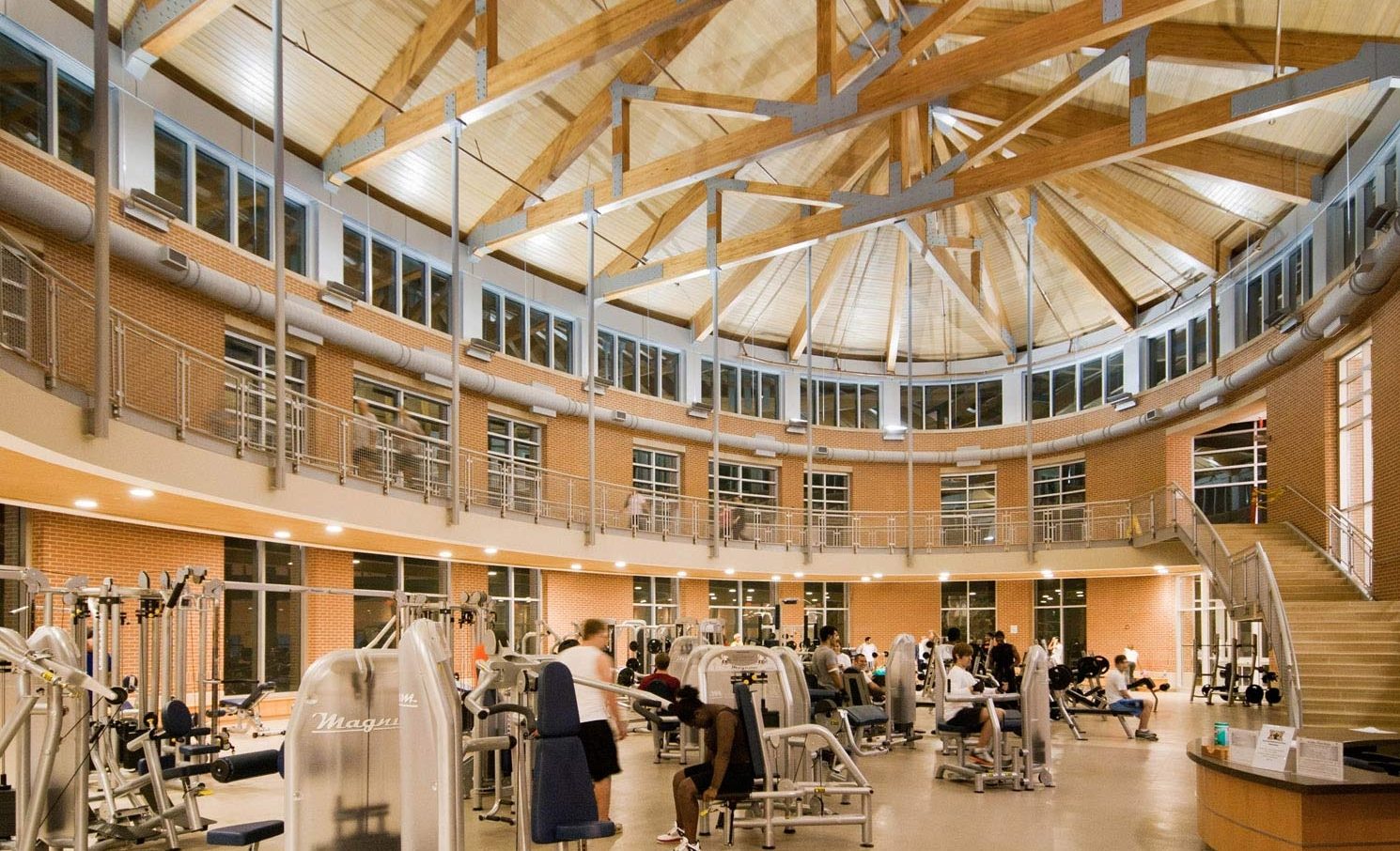 University of South Alabama, Recreation Center
Located on a prominent corner of the University of South Alabama, this new campus recreation center provides a gateway to the west edge of the campus. This project serves as the recreation facility for the general student population as well as the recruitment of prospective students. This new, 116,000 sf facility houses an administrative office suite, fitness areas, gymnasium pods, a climbing wall, racquet ball courts, a roller hockey rink, and an indoor track, as well as indoor/outdoor aquatic facilities. The building also wraps around majestic live oaks to create an intimate courtyard space.
Due to the facility's location on a major entrance to the campus it was treated as a signature building complementing the campus' traditional materials while expressing its unique function. Interior materials and finishes were selected with consideration for the intense use by the student body with an eye on providing a contemporary feel.
As part of this project, WHLC Architecture also designed a 2000 s.f. nutrition and juice bar with seating for 30.
Location:

Mobile, AL

Project Size:

116,000 SF
2011 Outstanding Sports Facility - National Intramural Recreation Sports Association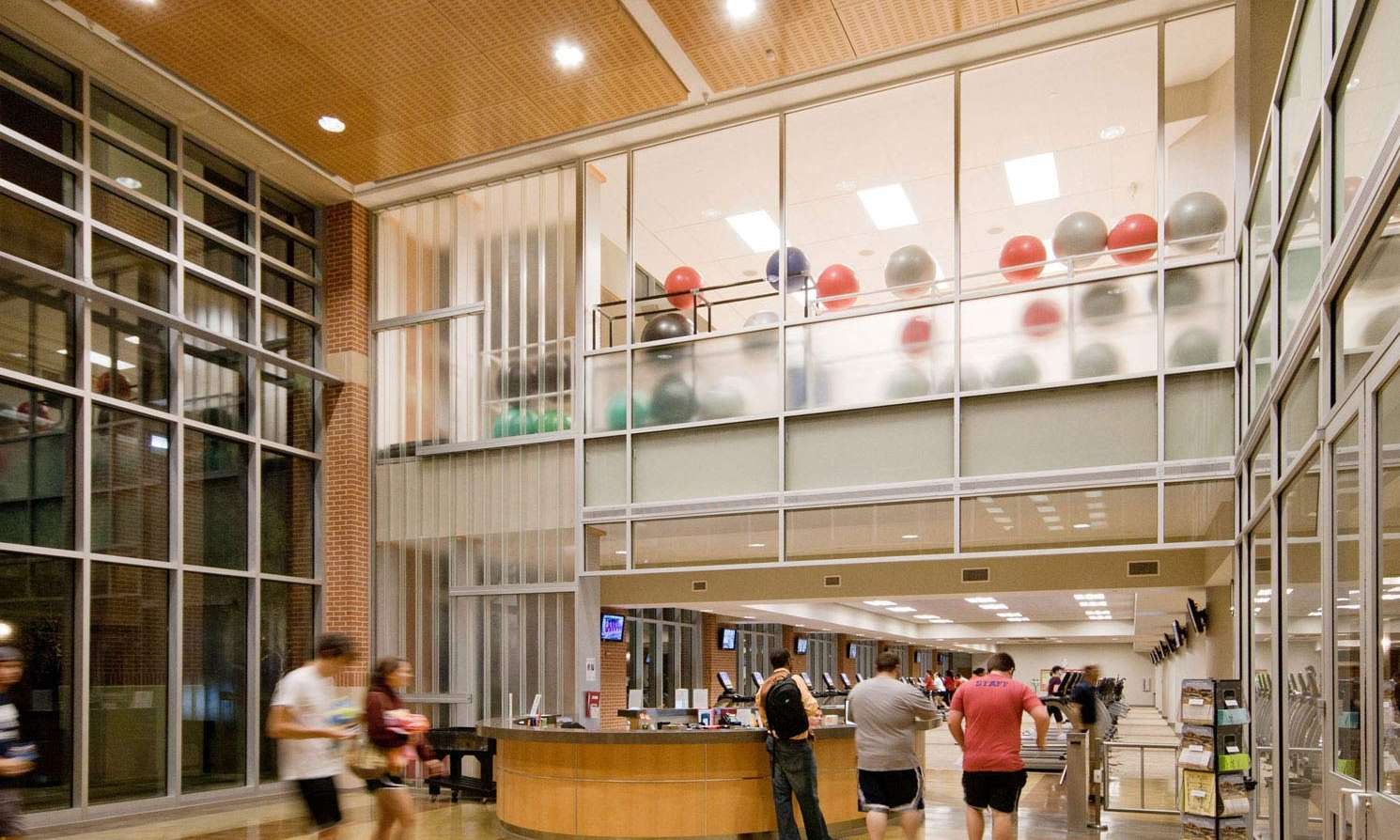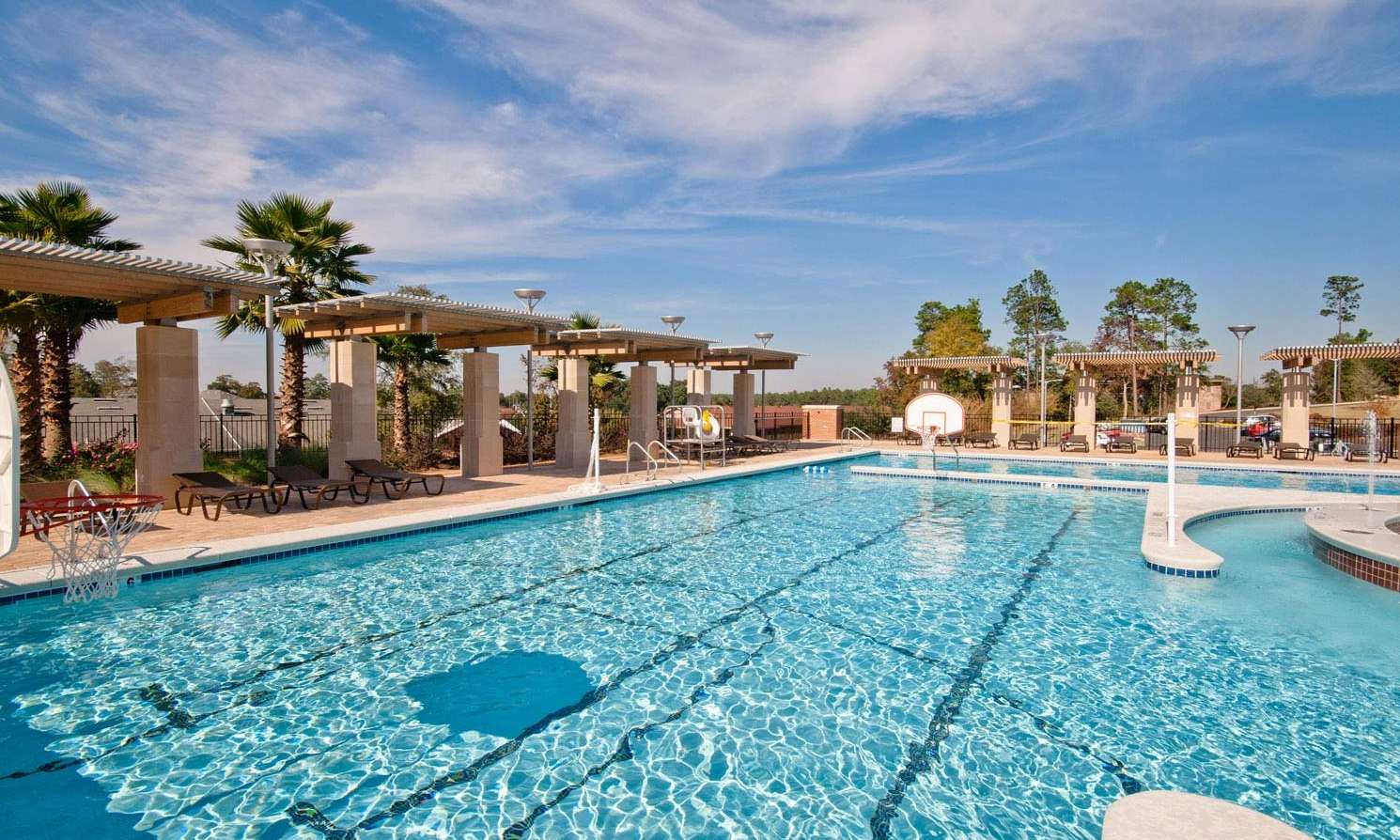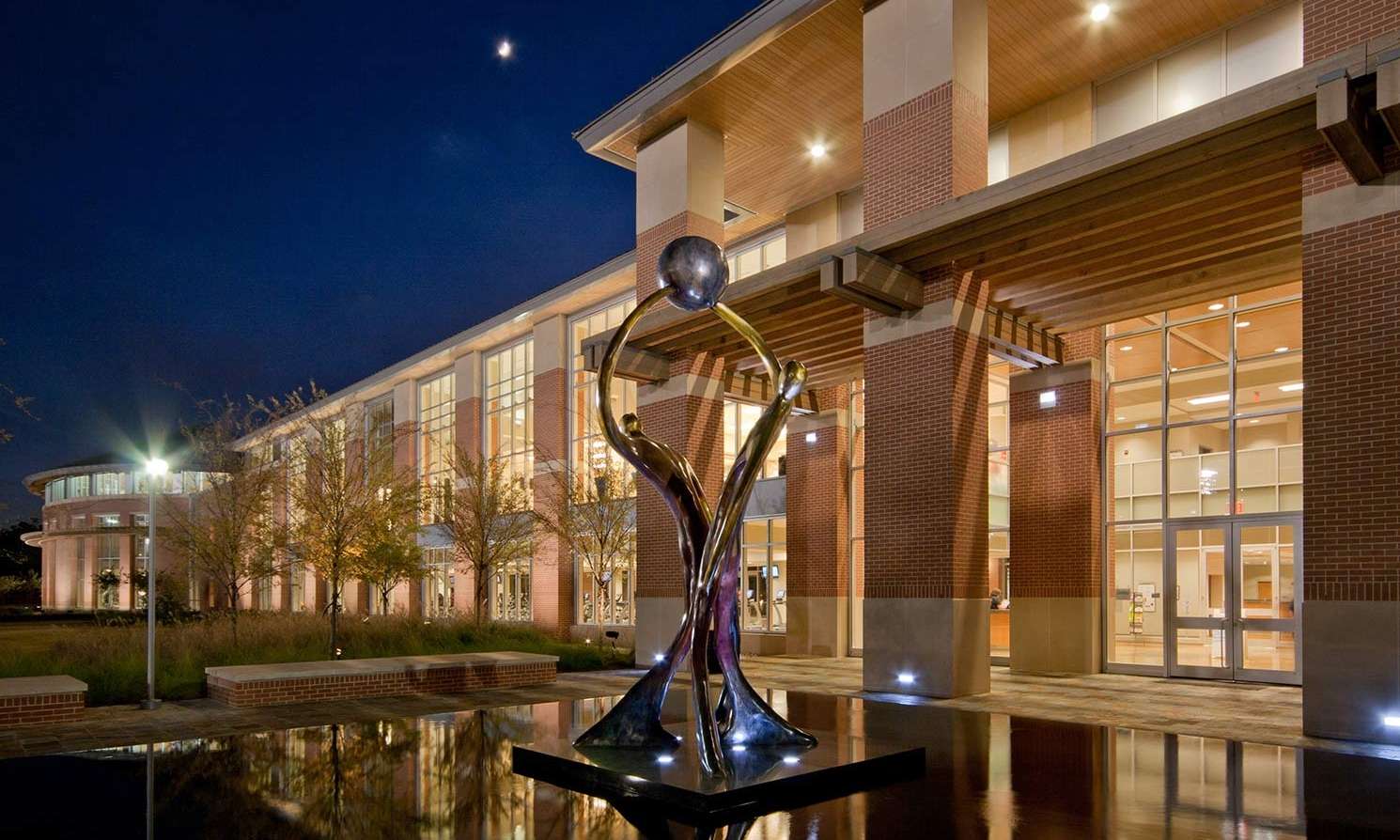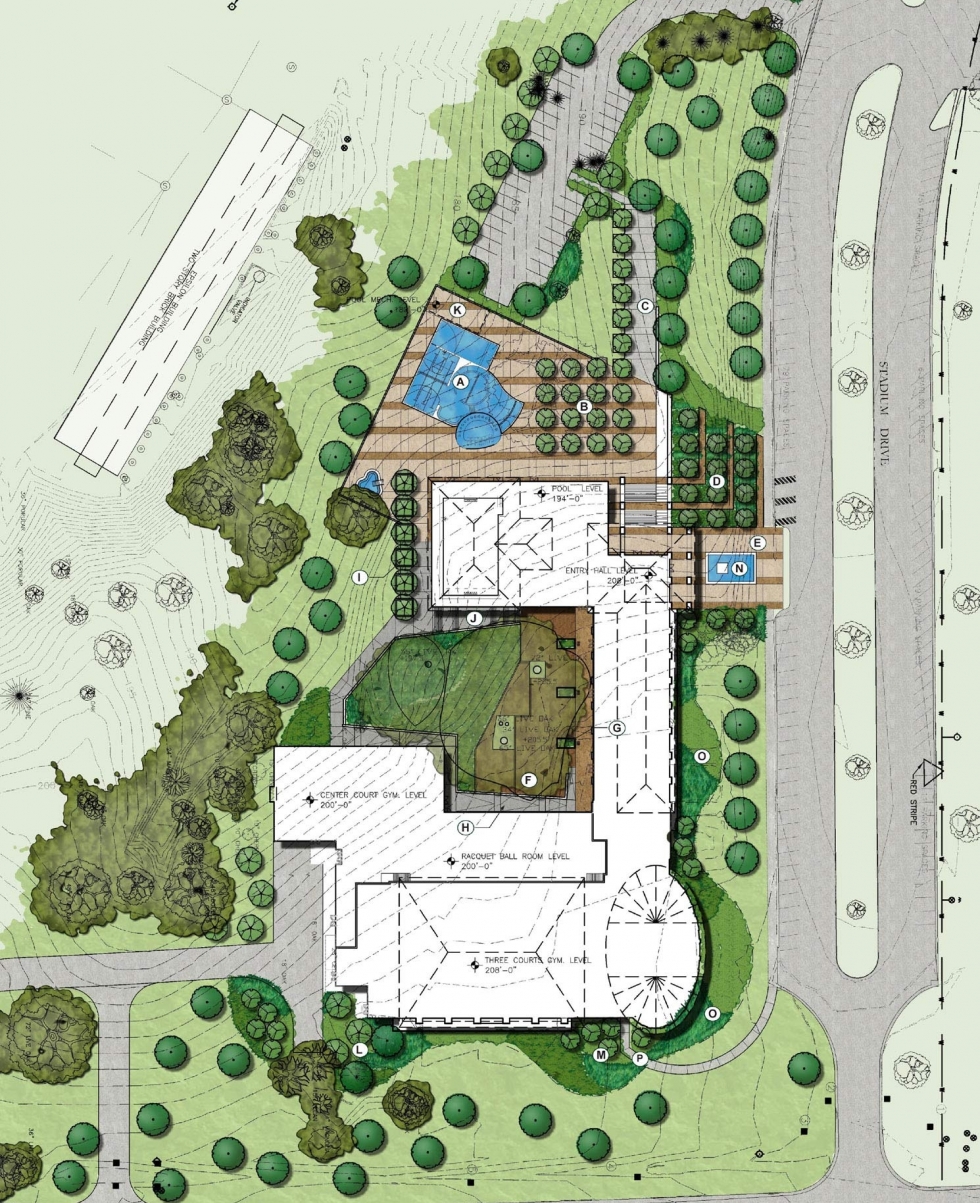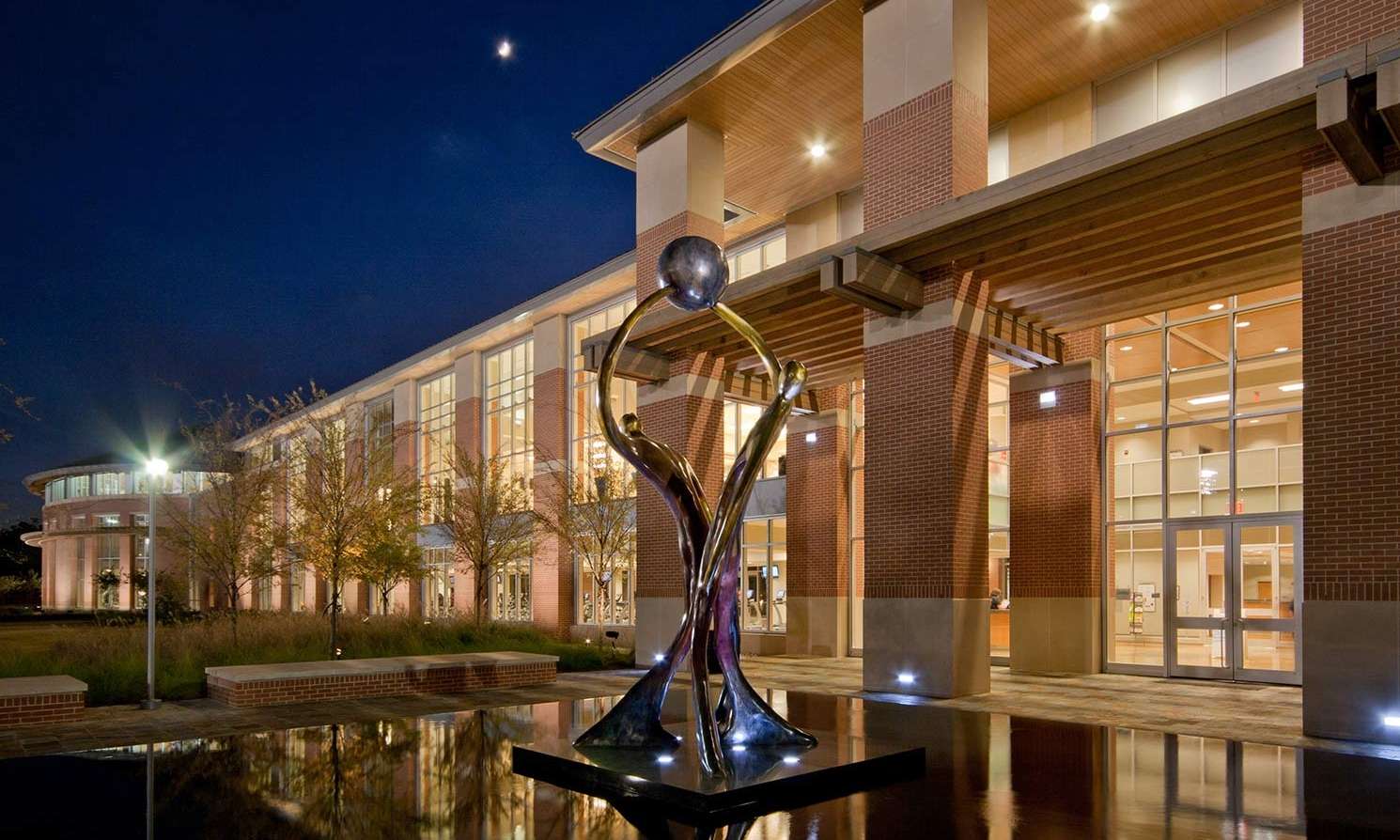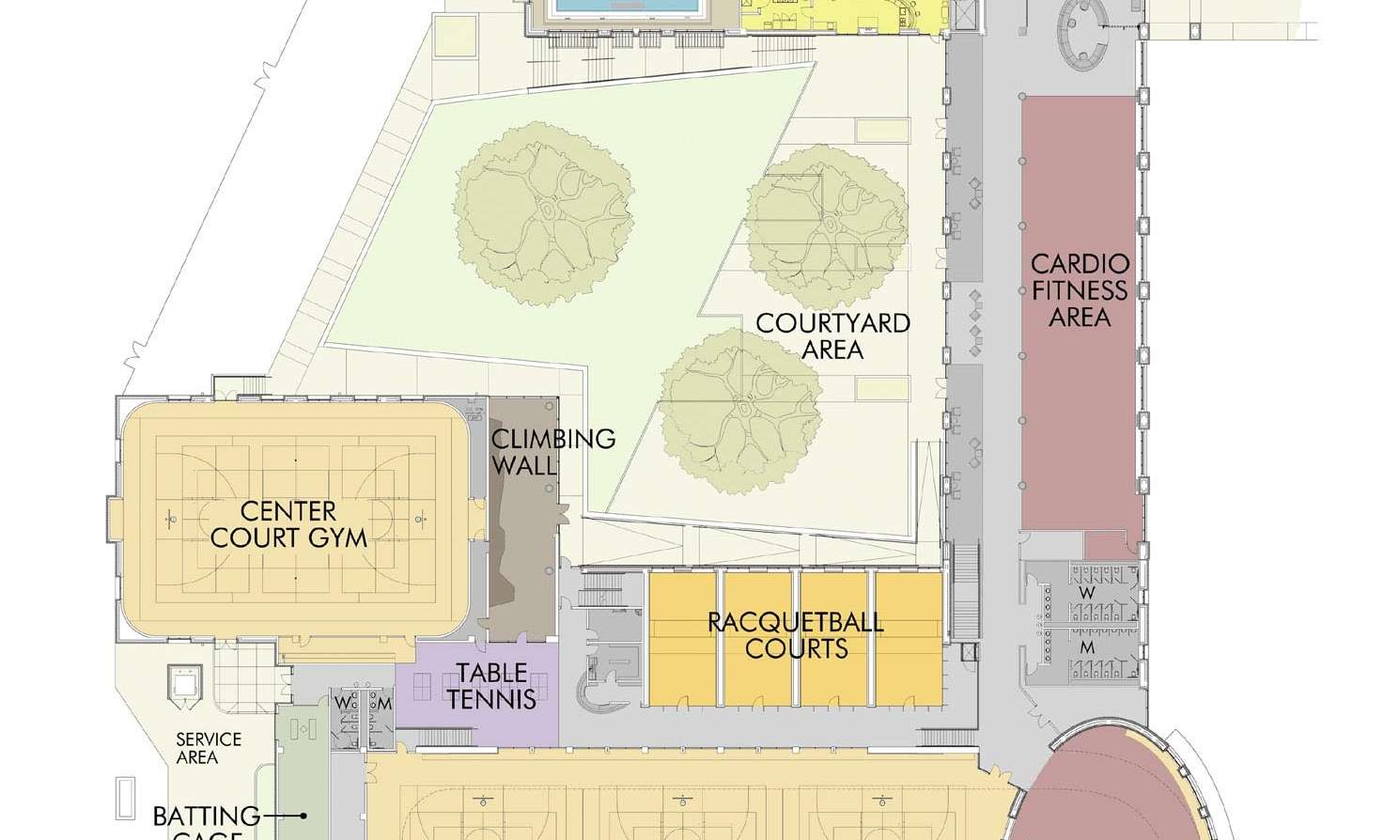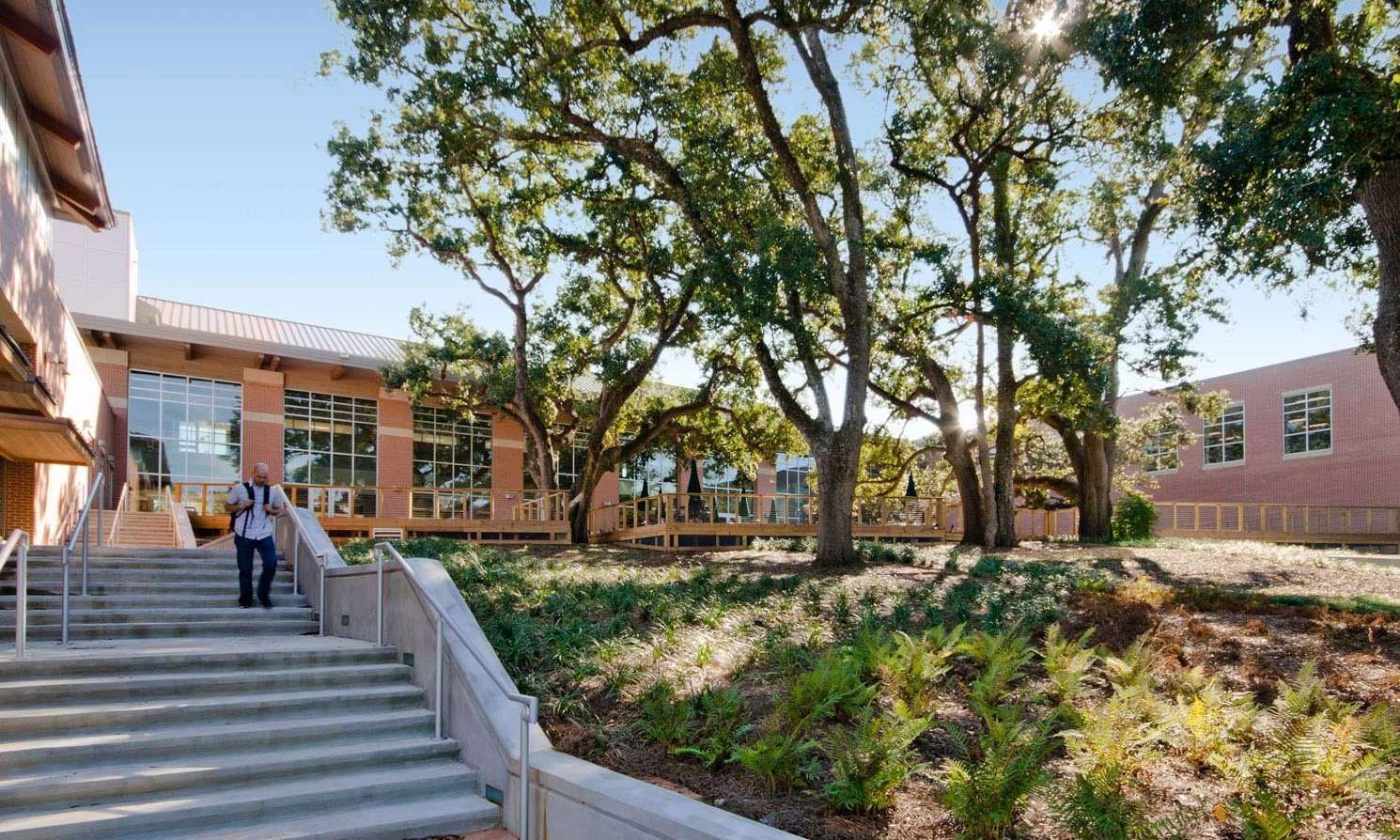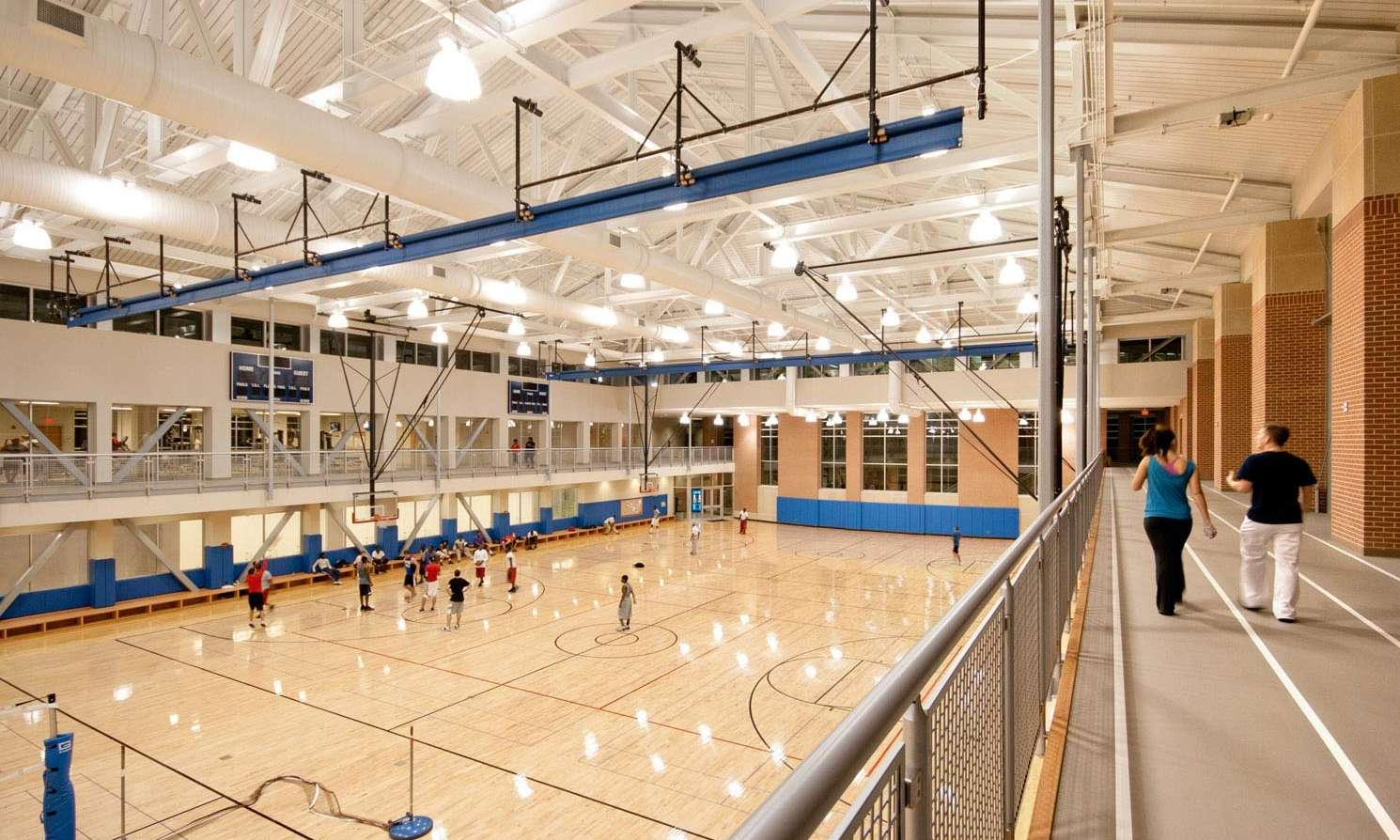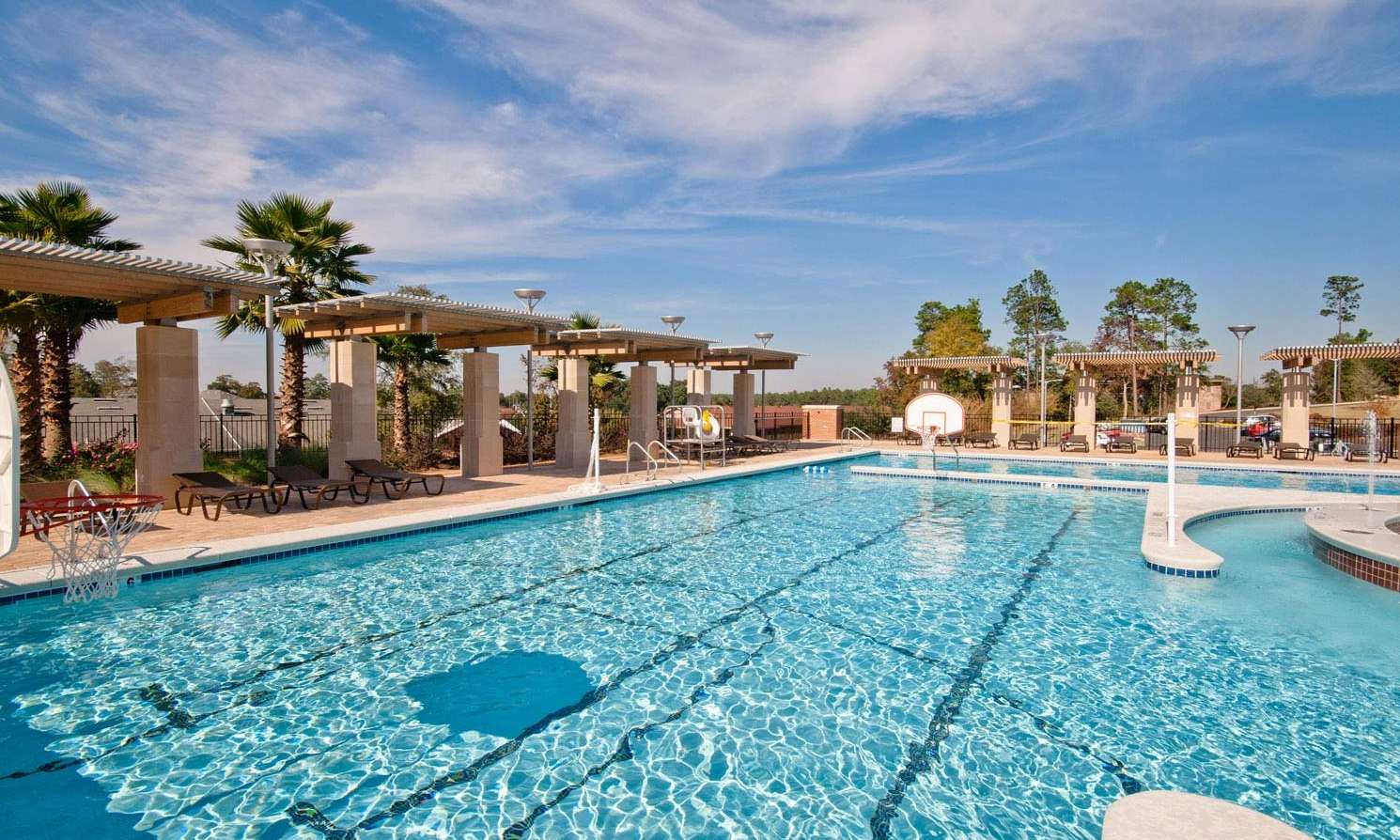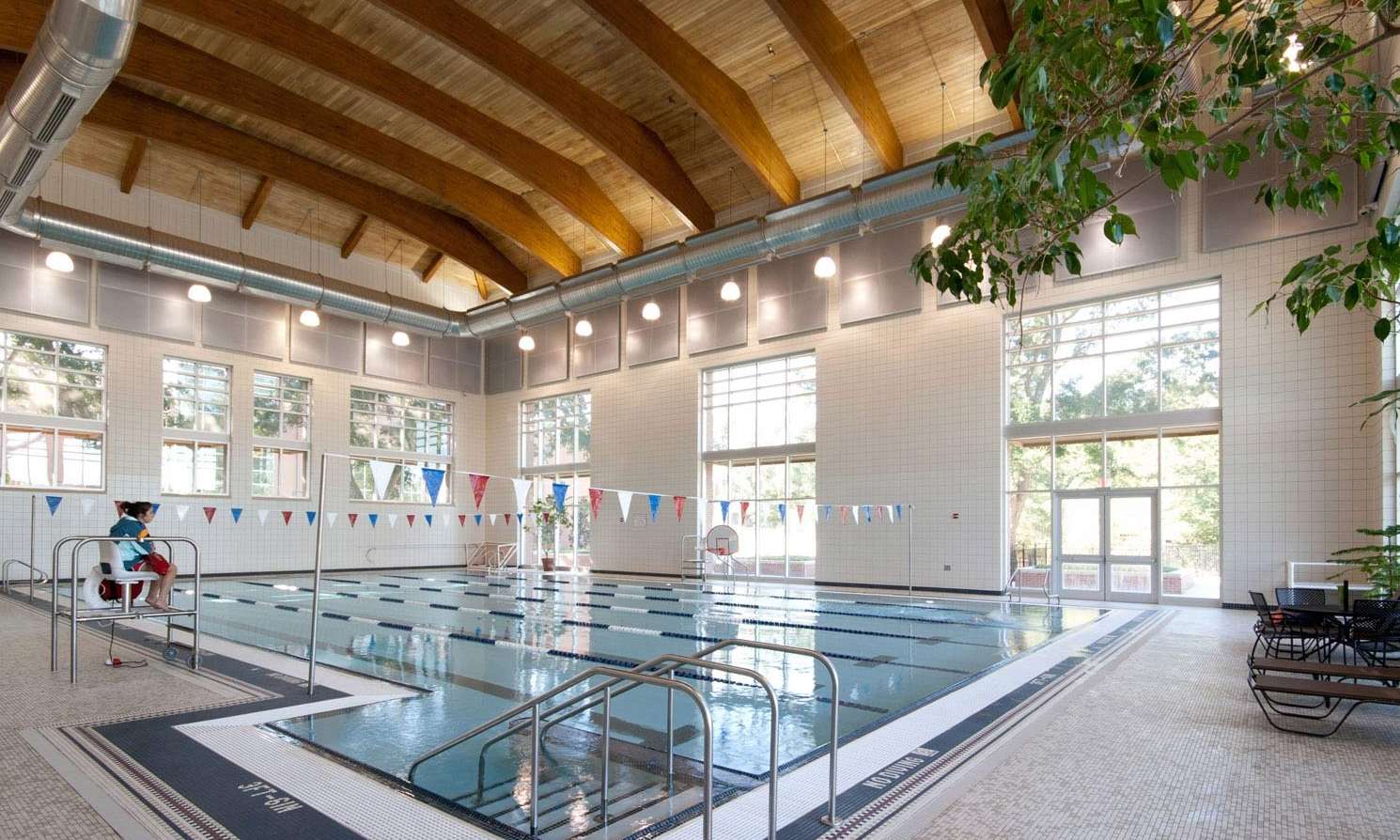 #}